HOW TO:
Create a Showcase Page
to represent your brand
Step-by-Step. Launch Your Page.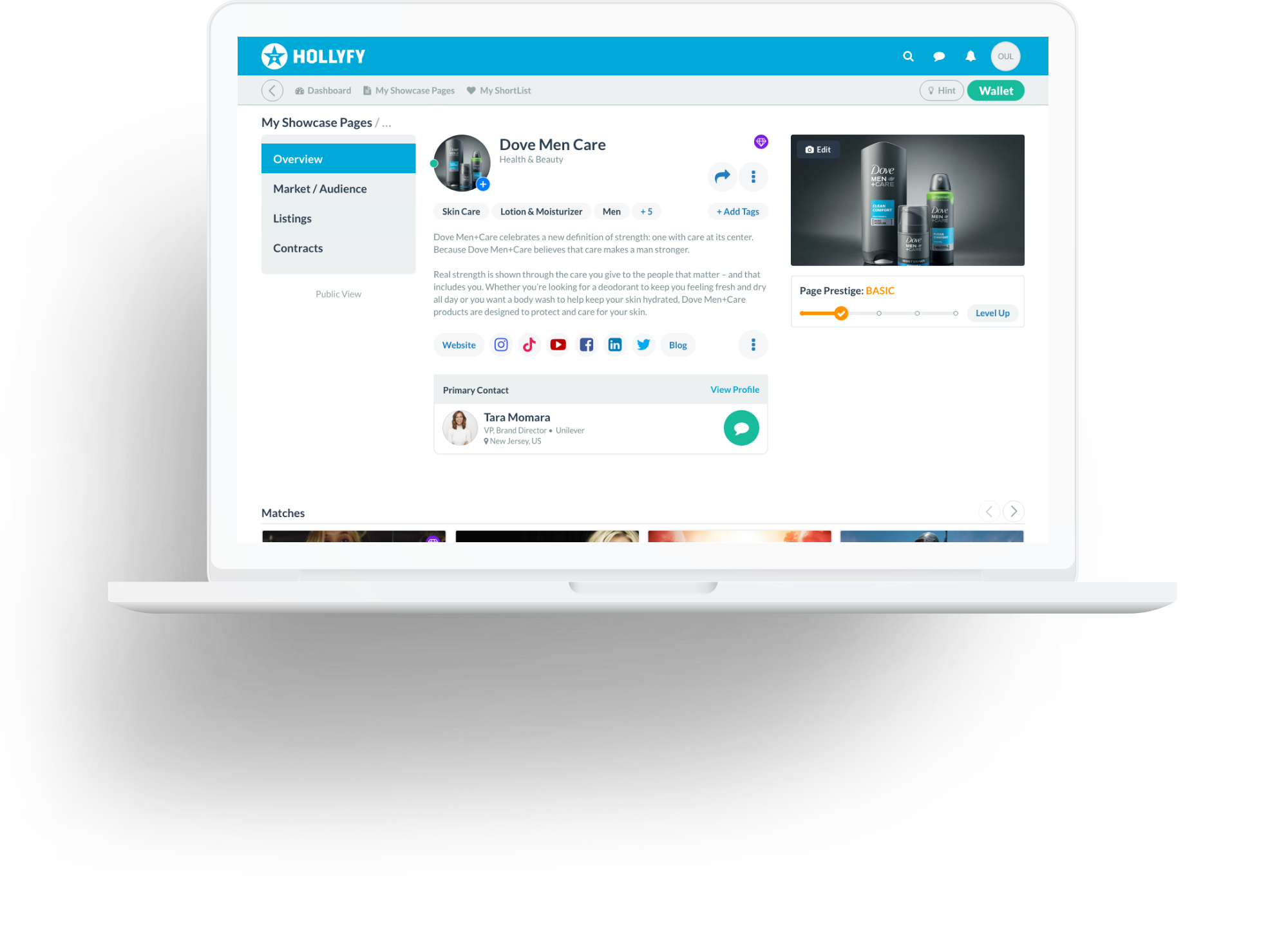 Overview of your Brand:
Your brand name
Category of your brand
Images representing your brand
(Header: 1295 x 728 pixels) 16×9 dimensions
(Thumbnail: 390 x 390 pixels)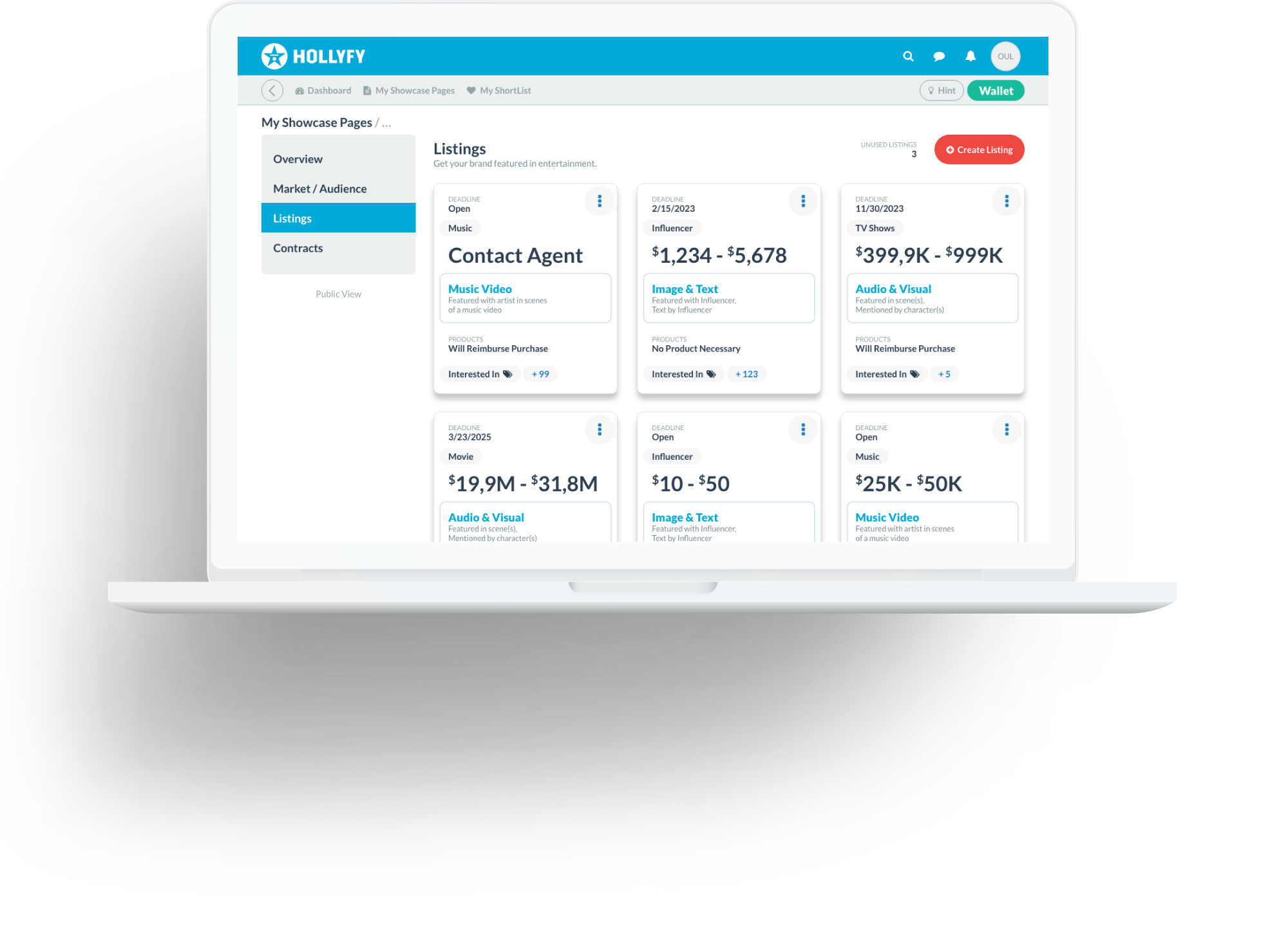 Create Listings:
Desired types of entertainment (eg/ music videos)
Genre(s) of entertainment
Or, types of influencers
Budget range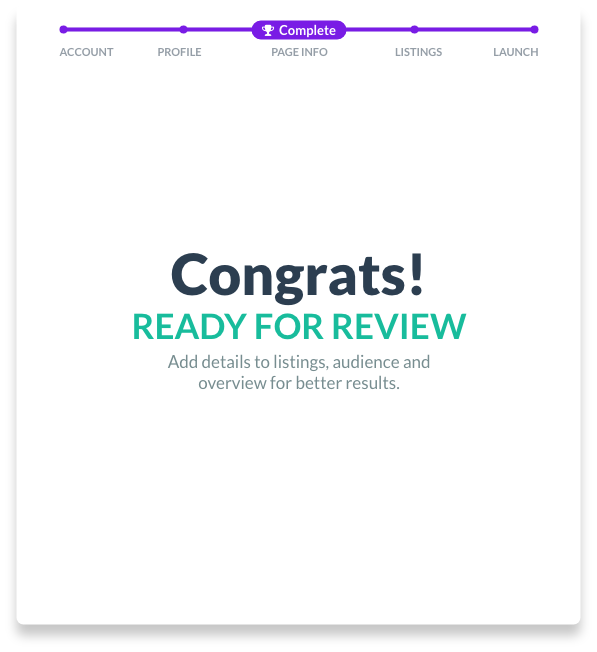 Launch Page:
After completing the previous steps, your launched page will start matching with potential partners.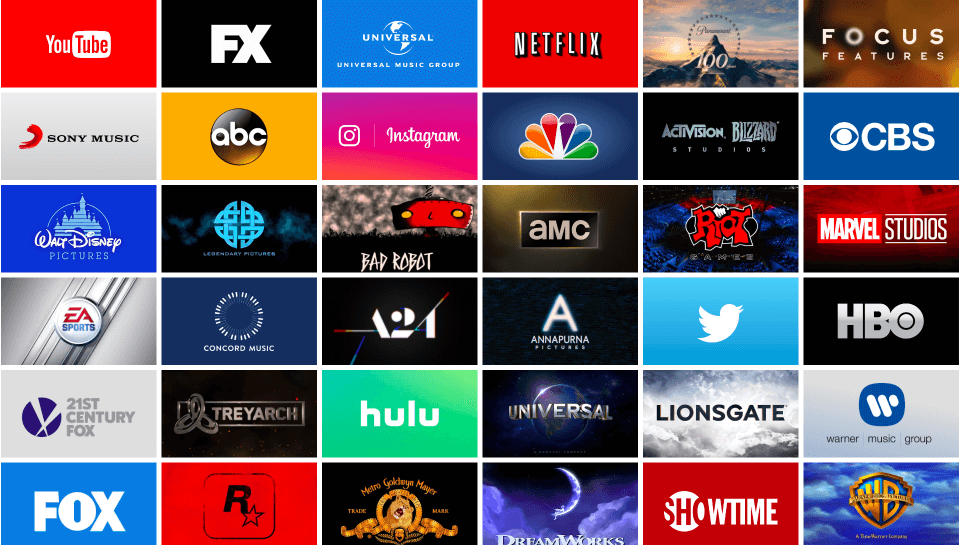 Search & ShortList:
(Make the first move)
Search for entertainment creators. ShortList your favorites. Make offers. Find email contacts in search results. Send messages. 
It's that easy.
You're in Business!
Share your Showcase Page on LinkedIn, Facebook or Twitter to let partners know where to find you.
Login weekly for more matches. 
Opportunities are endless.
Get help with product placement, influencer marketing, advertising, and branded entertainment. Our team of subject matter experts can oversee your goals & objectives.
Email Addresses
Over 35 million+ email addresses of people working in marketing, advertising, entertainment and media.
Managed Service
Need help? Specialists will find content creators / entertainment productions and coordinate your brand integrations. Learn More ›
Need Assistance?
Have managed service do the work for you.
FAQ
Your questions answered
For more helpful suggestions, best-practices, optimizations, content guidelines, responsibilites and general knowledge…visit our help center.
Who can be an advertiser?
Got a brand name. You're good.
It's easy to become a HOLLYFY advertiser. Simply launch your page with listings.
Apparel, automotive, beverages, restaurants, packed goods, electronics, sporting goods, e-commerce, jewelry and more are just a few of the brands that advertisers have already shared on HOLLYFY.
Marketers & advertisers in numerous industry verticals find branded entertainment a net benefit to drive sales.
Why set a budget range on my listing?
Budget range is important.
This helps creators map their audience size/demographics to your marketing goals.
The budget and amount you spend on your integration is completely up to you. To help you decide, use audience size, audience attention/engagement metrics and audience demographics to rationalize fair pricing. (eg/ more attentive viewers, higher the price).
Think of it like buying a house.
Understanding basic numbers leads to more interest.
Cost for my brand?
Startups and new brands; try Basic (free) plan to get familiar.
Managing established brands, multiple brands (or, you're a power user) upgrade to a professional or enterprise account for more features.
Membership settings (in Account Settings).
Is HOLLYFY useful for small businesses?
We've helped thousands of small businesses get their brand featured in entertainment productions.
Less complicated and more effective than traditional advertising. 
If you need help, try our Managed Service program. 
What is required of advertisers?
We ask everyone who uses HOLLYFY for a few pieces of information before they collaborate. This info ensures both parties know who they're working with, and how to contact each other.
Requirements:
• Full name
• Email address
• Showcase Page with Listings
• Agreement to terms-of-use
Suggested (optional)
• Payment methods
• Two-factor authentication
• Profile picture
Traditional Advertising
Hire creatives (art director/copywriter/designer) or operators for AdWords, social media, paid email, YouTube or customize your advertising needs.
HOLLYFY
Collaboration Platform
Influencer Marketing & Product Placement