MediaTech for marketers, influencers & entertainment productions.
Companies and content creators of all sizes—from startups to Fortune 500s—use HOLLYFY's software to manage media, marketing, production, payouts, and coordinate branded entertainment partnerships. Machine Learning features for the future.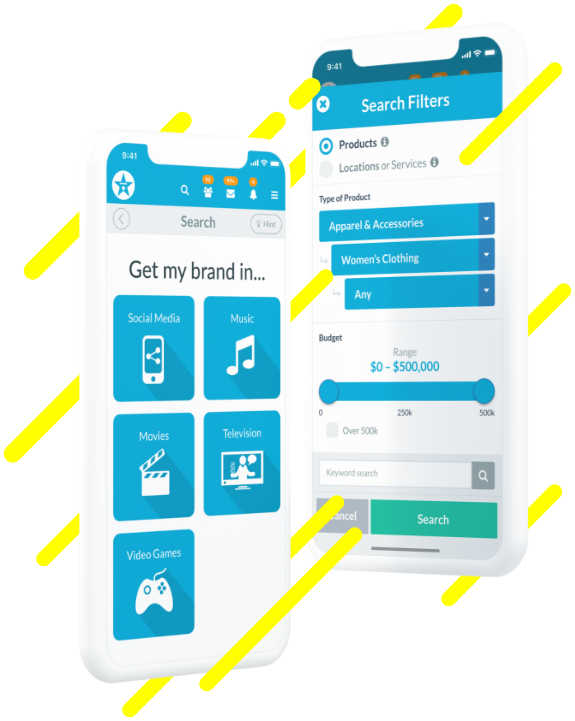 Get brands inside entertainment scenes.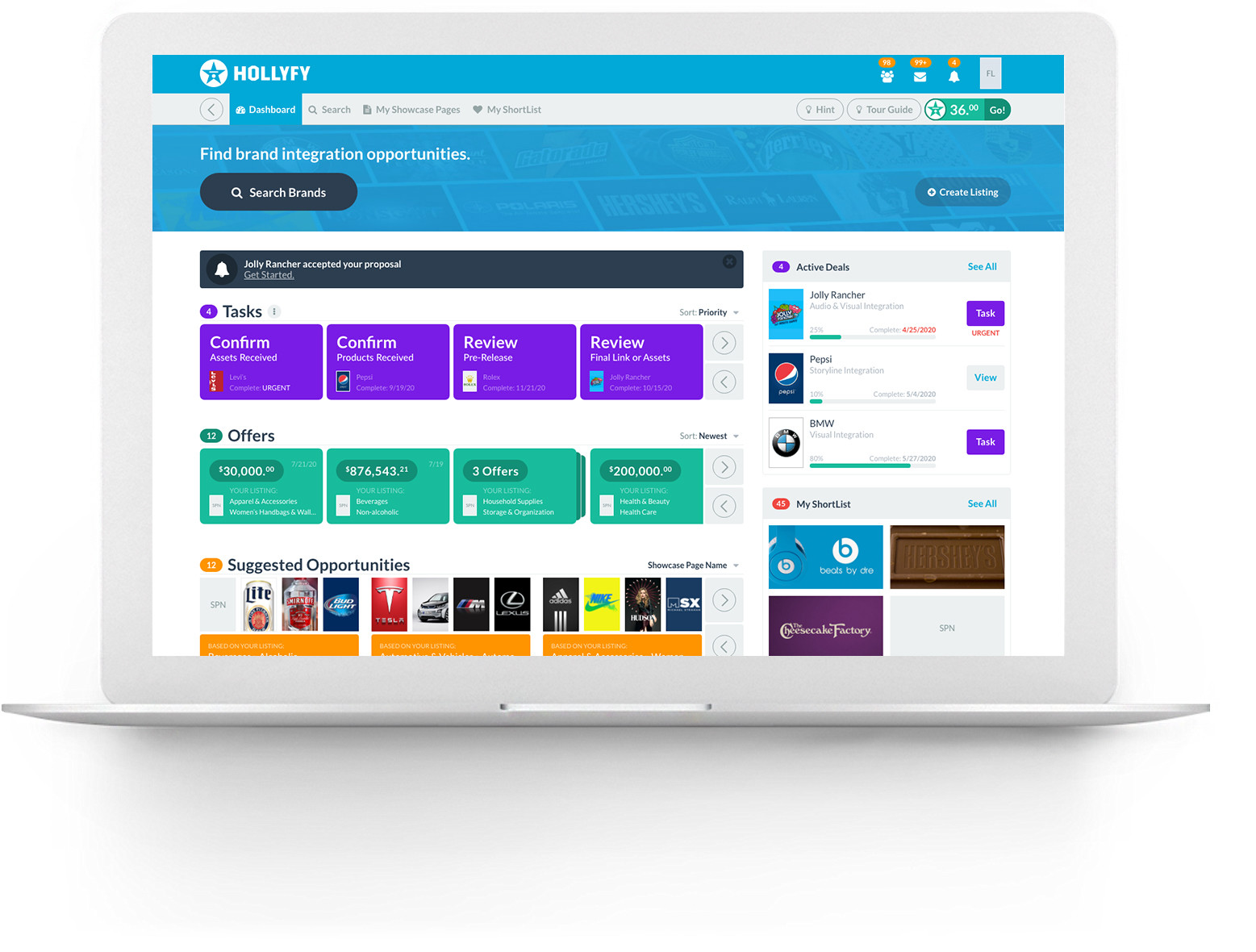 Smart Dashboard
Track Offers, Tasks, Proposals & More.
Work smarter not harder. Dashboard keeps you informed on immediate tasks, offers, proposals, and more.
View Offers & Proposals
Get Suggested Opportunities
Quick link
Task tracking to complete partnerships
Recent searches
Optimize account recommendations
Transaction Processing
Payment Processing for Peer-to-Peer Deals
Payment Processing and smart contracts enable you to buy or sell media integrations with ease and security.
Make offers on listings
Accept or Decline offers
Secure multi-stage validation

Buy or Sell
Make Offers or Proposals on Listings.
Buy a media integration from an entertainment's listing. Send a proposal to a brand's listing. Simply go to a user's listing and make an offer or a proposal.
Sell brand integrations
Buy brand integrations
Convert to tasks
Secure payment processing
Next-Gen,
MediaTech + FinTech
Media technology meets financial technology.
Powerful AI
Predictive probability algorithms analyze market, peer sentiment, marketing data and other metrics to adjust and amplify objectives.
Growth Multiplier
Advanced, intuitive system controls transform marketing and entertainment productions. Simplify brand awareness goals and amplify growth.
Made by Industry Experts
Built by industry veterans with subject matter expertise in logistics, fintech marketing, technology and entertainment production.
Full-Service Media Management.
Task Management
Complete Integrations with Ease
Complete tasks directly from your dashboard or showcase page. When both parties agree to a partnership, deal is converted into simple tasks for both parties to complete.
Get notified of next task
Complete tasks
Release funds
Page Prestige
Improve the quality of your page
Widget analyzes your showcase page to determine how well your content ranks. Based on the information you've provided, widget will recommend next steps to improve your ranking. Tap on the 'Go' button to complete the specified next step.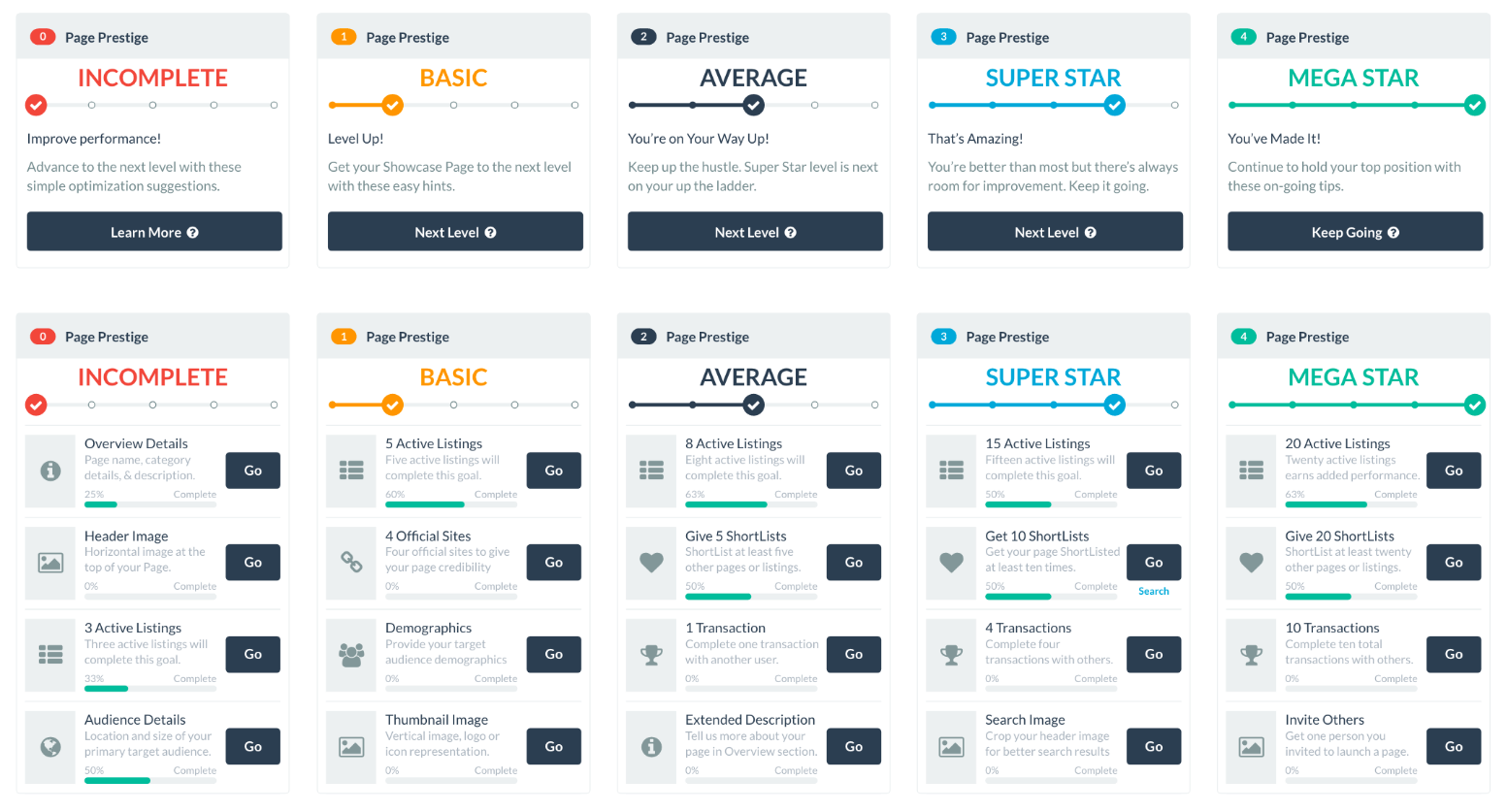 Direct Messaging
No need for connections
Reach out to discuss partnerships directly without the need to make a connection. This increases speed of potential transactions and optimizes deal flow tasks. User's may still access privacy settings if they would like to enable 'connections' prior to allowing messaging.
"Next-Generation Business Transformation for Media, Marketing and Entertainment."