Self-Service Pricing Plans
Take advantage of everything our self-service platform has to offer. Change or cancel your subscription anytime.
Learn about Full-Service ▼
Key features without breaking the bank—ideal for individual projects.
$25
USD / month
$300 billed annually*
Take your team's collaboration to the next level for growth.
$125
USD / month
$1,500 billed annually*
Business-wide cross-collaboration features to scale rapidly.
Key features without breaking the bank—ideal for individual projects.
$30
USD / month
$30 billed monthly*
Take your team's collaboration to the next level for growth.
$150
USD / month
$150 billed monthly*
Business-wide cross-collaboration features to scale rapidly.
Basic
Professional
Enterprise
Team / Users
1
3
10
Team Management
No
Yes
Yes
Inbound Proposals
Unlimited
Unlimited
Unlimited
Outbound Proposals
5/month
25/month
100

/month

Showcase Pages
1 active
5 active
100 active
Listings per Page
5 active
20 active
30 active
Direct Messages
0
5/month
30/month
Premium Access
No

No

Yes

Customer Support
Basic
Elevated
Premium
Monthly*
$0
$30
$150
Annually*
$0
$300
$1,500
Cancel Anytime
Yes
Yes
Yes

Grandfather
Clause
• LIMITED TIME OFFER •
Lock-In your rate TODAY!
Keep your rate even if prices increase. We continue to add new features, upgrades, unlocks, performance, speed, and tech advancements. Even when pricing plans increase for new users, your grandfather clause will retain your membership price. New features … your price stays the same. 
Ask about
Full-Service Media Management
Our specialists coordinate your annual media budgets for improved efficacy.
Full-Service Media Management
PREMIUM SERVICE. Competitive advantage for marketers. Media experts deliver powerful insights on predictive behavioral patterns, RoAS, algorithmic trading expertise,  brand-safe media, technology solutions, branded entertainment, sports, influencers and more. Full-service agents, data scientists, quant analysts, & strategists are dedicated to improving media spending to achieve better outcomes.
Quantitative Analysis

Predictive Modeling

SMEs (Subject Matter Experts)

Dedicated Teams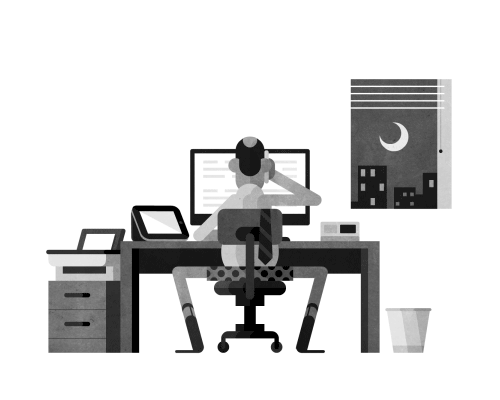 Your questions answered
For more helpful suggestions, best-practices, optimizations, guidelines, features and general knowledge…visit our help center.
Are all plans subscription based?
Yes, all plans are subscription-based. Choose between monthly and yearly billing options (Annually, will get you 2 months free per year.) Depending on your needs and goals, you can upgrade (or downgrade) at any time. 
Monthly vs Annually
Annually (yearly) billing means you pay for 12 months of access upfront and your plan is renewed on a yearly basis, unless you cancel it before the next billing date. Monthly billing means you pay for access once a month and your plan is automatically renewed each month, unless you cancel it.
With the yearly option, you can save a certain amount per year compared to the monthly billing option.
Yearly gets about 2 months free.
You can switch from a monthly to a yearly billing option at any time in your account settings, under 'Membership'.
Acceptable payment methods
Generally, we accept credit cards and debit cards. We also accept PayPal and Amazon Pay for a few selected countries.
Wire transfer is available upon request for a customized Enterprise plan. Contact us if you need to customize the Enterprise plan and pay by wire transfer.
Crypto…coming soon! 
Difference between free and paid?
Basic (Free) provides new users the ability to get started without any commitments. You'll be able to setup your brand (or entertainment production) and share the link on your social media platforms (or blogs). You can also add listings for working partnerships, search for partners, shortlist potential partners, send proposals, and more.
Paid plans (Professional & Enterprise) provides more features to accellerate your objectives, partnerships, and goals. More users, more proposals, more pages, more listings, more support, more everything.
Can I customize an Enterprise plan?
Yes. Customize your Enterprise plan by reaching out to our support team: Contact Us
Support team can customize:
Users (team size, configuration, access privileges, etc)
Listings (amount per page, transactions, smart contracts, etc)
Pages (amount of pages, configuration, team management, settings, etc)
Media management (automation, sequencing, transactions, etc)
How do I become an affiliate?
Contact us if you are interested in becoming an official HOLLYFY affiliate or reseller for the Professional and Enterprise plans. For more information about our affiliate program tap here.
Is there Full-Service media management for my brand?