Get TV Shows to Feature your Brand
Collaborate with Show Creators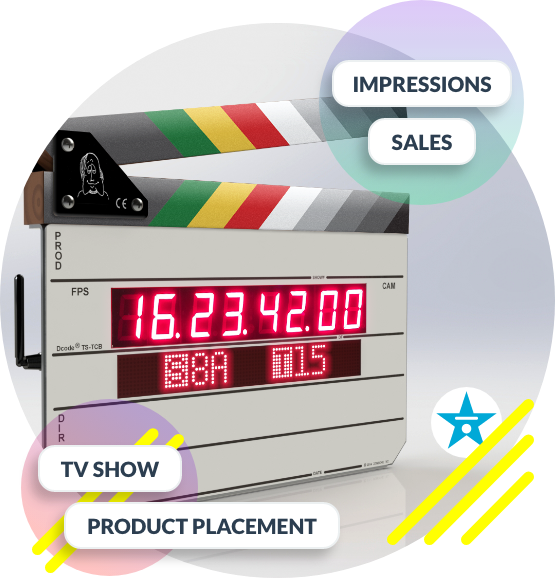 Advantages of Product Placement in TV Shows
Product placement in TV shows can be an effective marketing strategy with several advantages, whether you're a brand looking to promote your products or a show creator seeking additional revenue streams. Here are some key advantages:

Increased Brand Visibility
Feature your product in a upcoming TV shows for millions of impressions, views, and brand visibility.

Targeted Audience
Select TV shows aligned with your target demographic for higher conversion potential.

Subliminal Messaging
TV shows have a unique ability to link products with emotions and lifestyle, influencing viewer perceptions.

Credibility & Authenticity
TV show endorsements boost brand credibility, authenticity and drives product adoption among fans.

Extended Exposure
TV shows offer enduring exposure for your brand compared to traditional ads.

Engagement
TV shows spark viewer discussions, boosting brand engagement and presence on social media.

Mutually Beneficial Partnerships
Collaboration enables brands to shine, artists to thrive and viewers to engage.

Creative Storytelling
TV shows blend storytelling with seamless product integration for memorable narratives.




Get Matched
with TV Shows
Blending personalization and matching algorithms we align your brand with TV productions (and other content creators) who want to feature your product, storefront, location, service, signage, etc inside their content.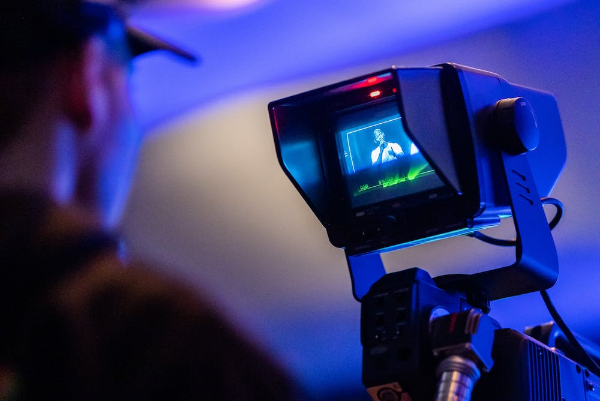 Create an Official Page
Represent your brand or content creation with: target audience, listing, and relevant content.
Start Collaborating
Make offers, send messages, start projects, shortlist favorites and complete transactions.
Launch Partnership
After content creators and advertisers complete a project watch the engagement skyrocket.
How TV Shows Feature Brands
Apparel worn, mentions by characters, using electronic devices… TV shows increase word-of-mouth and boosts sales. This all starts by creating a simple, yet powerful listing.

Mentioned by Actor
Actor(s) mention your brand name in a scene.

Visual of Product
Product placement in scene(s) or used by actors scene(s).

Signage
Posters, billboards, neon signs, embedded ads, vending machines, murals, posters, artwork..

Sponsored by:
Title cards before or after the show. Storyline brand integration.

Locations
Scene(s) set in a restaurant, hotel, retail shop, grocery store convenience stores, etc.

Social
Image / video posted on the official TV show page.
FAQ
Your questions answered
For more helpful suggestions, best-practices, optimizations, content guidelines, responsibilites and general knowledge...visit our help center.
Do it for me
HOLLYFY's managed service works with you to engage with content creators, coordinate integrations, report on status, manage payments, and achieve positive results.
We can even reach out to content creators on your behalf; freeing up time for you to work on other initiatives.
Specialists make the process easy!
What's a 'Budget Range'?
Budget range is important.
This helps creators map their audience size/demographics to your marketing goals.
The budget and amount you spend on your integration is completely up to you. To help you decide, use audience size, engagement metrics and demographics to rationalize fair pricing. (eg/ demographics + engagement + size = more budget).
Think of it like buying a house.
Understanding basic budget parameters leads to reaching objectives faster.
Do-It-Yourself plans?
Signing up for HOLLYFY is easy. Plans are catered to your needs.
Starter plan: startups, entry-level brands...
Professional plan: marketing departments, SMBs, National/International brands,...
Agency plan: advertising agencies, Fortune 500 companies, managing multiple brands,...
Helping small businesses
We've helped thousands of small businesses increase brand awareness.
We can even help on other advertising.
Start by collaborating with influencers who will feature your brand in and drive engagement (to your website/e-commerce, social accounts, Amazon purchases, or storefronts)
If you need help, try our Managed Service plan.
Small Business promo codes:
Email smb@hollyfy.com, subject line: SMB promo codes to receive discount codes
What is required?
We ask everyone who uses HOLLYFY for a few pieces of information before they collaborate. This info ensures both parties know who they're working with, and how to contact each other.
Requirements:
• Create an account
• Showcase Page
• Listings
• Target Market (Audience)

Suggested (recommended)
• Images (header, thumbnail)
• Two-factor authentication
• Phone
• Payment methods
HOLLYFY
Collaboration Platform
Influencer Marketing & Product Placement