Get Influencers to Feature your Brand
Our All-in-One Collaboration Platform streamlines influencer marketing for your advertising objectives. Search & transact with influencers across different social media networks.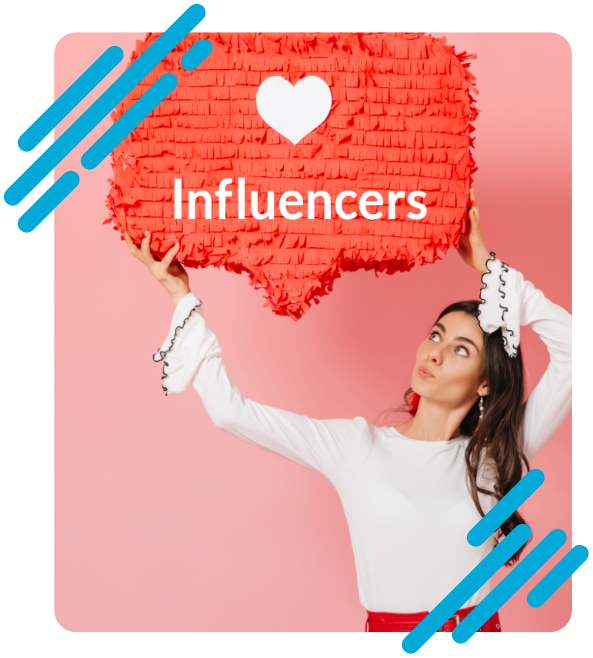 Boost your Brand Relavance with
Influencer Marketing
Leverage influencers for evergreen content or to boost ad campaigns.
Positive word-of-mouth is the holy grail of marketing. Leveraging the influence of influencers can have a lasting impact on brand perception.
The more endorsements you receive from authoritative influencers, the more people are going to trust your business and recognize your brand.
Promoting features and benefits of your brand with relevant sales links drives dedicated customers to converted buyers.
Consumers trust influencers. When deciding what products to purchase, consumers will often default to the recommendations of the people they like and admire.
The more influencers you have promoting your brand, the better chance you have of increasing your relevance within your target audience.
People click on links voluntarily, thus they're usually more targeted and have a higher conversion to sales rate than traditional lead generation models.
Step-By-Step Guide
Launch a page with listings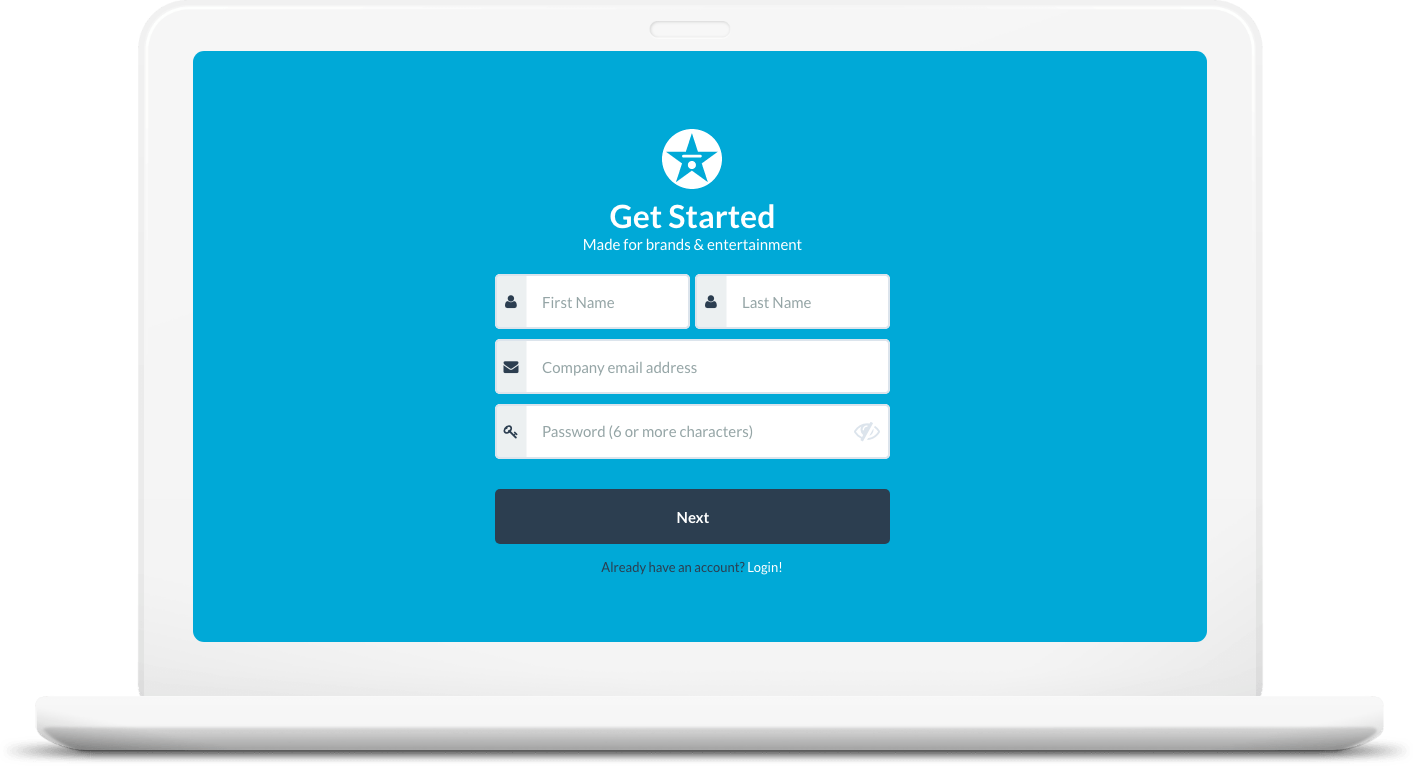 Step 1:
Sign Up
Create an account on the HOLLYFY platform to get started.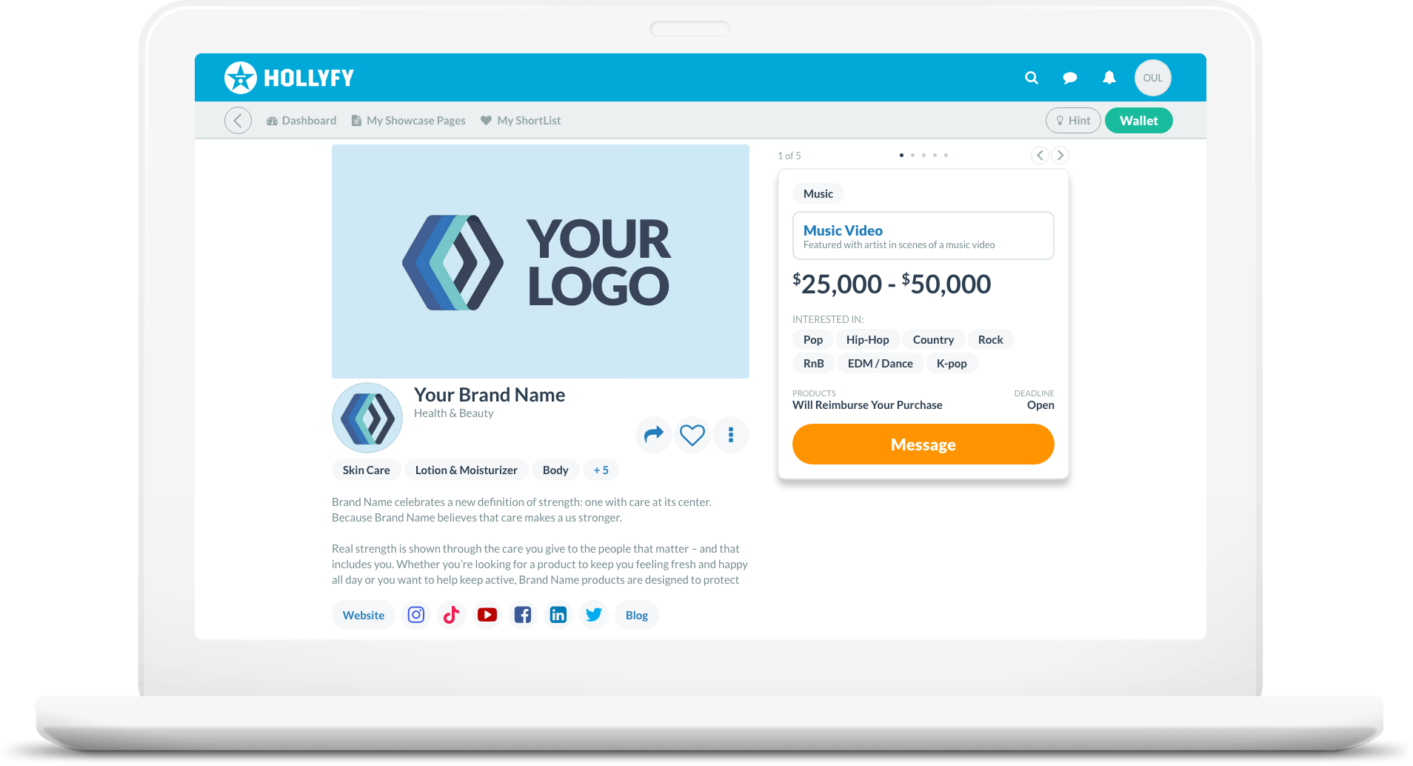 Step 2:
Launch a Showcase Page
Since this page will showcase your brand to the community, you'll want to add your brand's logo, brand name, basic info and more.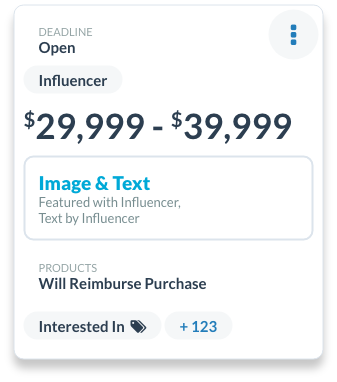 Step 3:
Create Listings
A listing explains what type of influencer partnership you're interested in. Want to get your brand into posts, blogs, podcasts or videos? Create a listing that explains that.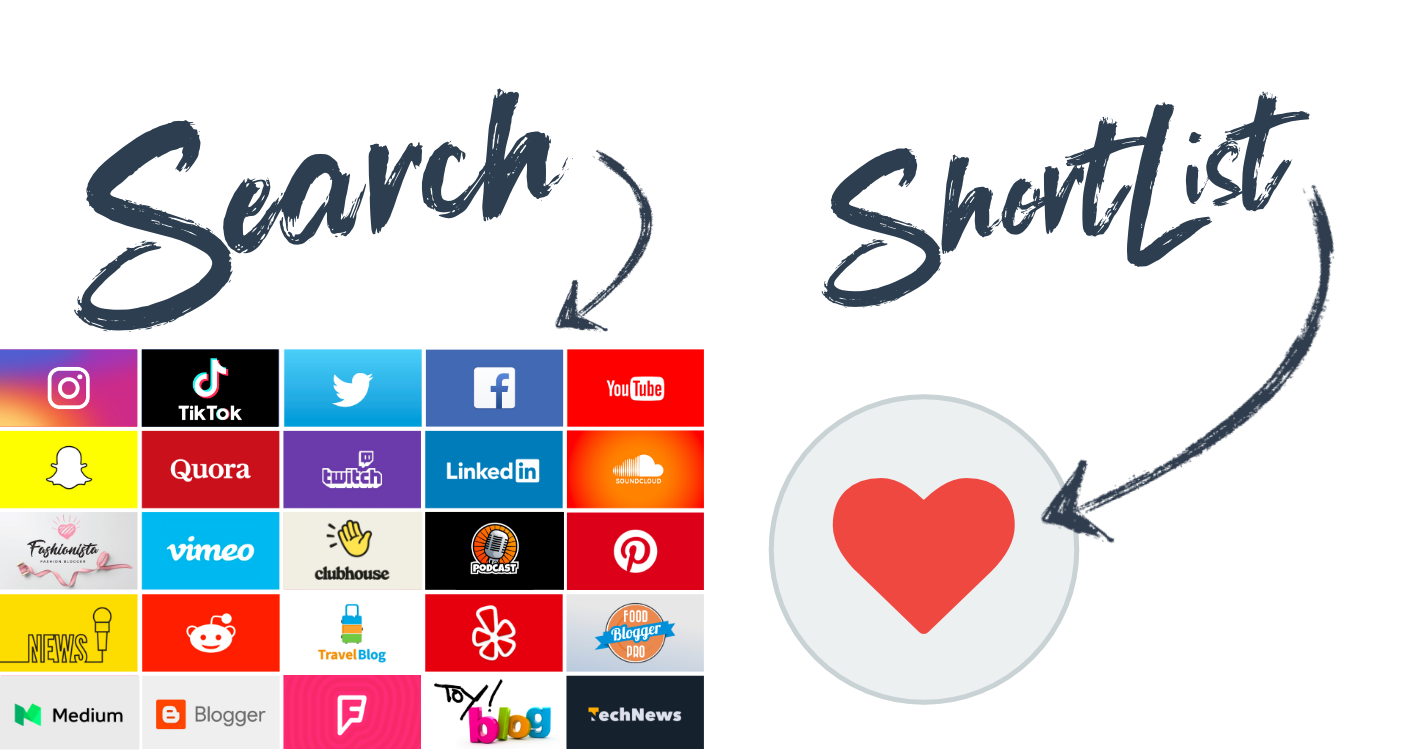 Step 4:
Start Connecting with Influencers
Once you've launched your page with a listing geared towards social media influencers, we'll start matching you with influencers on the platform. When you see one you like, you can get the partnership started!
Types of Influencers
Select social media influencers that appeal to your target market.
Fashion Influencer
Fashion influencers are one of the most popular types of influencers on the social media. It's a big industry with a huge global audience. Fashion influencers get invited to major events, receive special perks, merchandise, and even business deals by top fashion brands.
These types of influencers are good for creative people with a keen eye for style and fashion. There's a constant search for trends, styles and tips. 
Brand integrations: Apparel, cosmetics, beauty products, beauty salons, day spa, jewelry, shoes, handbags, wallets, sunglasses, belts, hats, outerwear, gloves, watches, accessories, florist, nail salon, CPG, retail brands, lifestyle products, hotels, home decor, furniture, websites/apps…
Examples: @kyliejenner, @gigihadid, @haileybieber, zoella, @laurenconrad, Chiarra Ferragni, @gianlucavacchi, Mariano Di Vaio,…
Fitness Influencer
Fitness influencers elevate brands and promote healthy lifestyles, fitness equipment, workout plans, nutrition guides, and merchandise. They're not just sharing their meal-prep, workouts, or toned bodies to inspire followers.
Brand integrations: Fitness equipment, gyms, athletic apparel, shoes, health food, sporting goods, beverages, restaurants, hotels, airlines, resorts, car service, luggage, jewelry, retail stores, automotive, websites/apps…
Examples: Jen Selter, Ana Cheri, Michelle Lewin, Anllela Sagra, Ulisses Jr., Sandra Prikker, Simeon Panda, Jeff Seid, Bradley Martyn, Emily Skye,…
Lifestyle Influencers
Lifestyle influencers share a broad variety of content centered around and inspired by their personal lives — most notably family, home, travel, beauty, food, recipes, fashion, makeup, design and decor. This style of broad content sharing inspired directly from their lives differs drastically from fashion influencers, mom influencers, and other more segmented, niched influencers in that they tend to always share a wide mix of content across other influencer categories.
Brand integrations: Home decor, furniture, household appliances, furniture stores, CPG, lifestyle products, apparel, jewelry, accessories, sunglasses, household goods, food, beverages, hotels, websites/apps…
Examples: @georginagio, @badbunnypr, @jannid, @joannagaines, @sydneyleroux, Kennedy Cymone, Tyler Oakley, Nash Grier,…
Food & Beverage Influencer
Food and beverage influencers attract a lot of viewers who are interested in recipes, ingredients, healthy eating, fine dining, and other food related stories. Many food and beverage influencers focus on specific types of cuisine including preparation tips, cooking supplies, ingredients, kitchen appliances, and more. Other food and beverage influencers cover restaurants and pubs.
Brand integrations: Restaurants, cafes, culinary products, food prep, food delivery, grocery, household appliances, beverages, kitchen products, dining sets, flatware, cutlery, home goods, websites/apps…
Examples: FeelGoodFoodie, Rosanna Pansino, Jamie Oliver, David Chang, @thepioneerwoman, CookinWithMima, @minimalistbaker,…
Sports Influencer
Every country in the world has different sports and every sport has its own stars (and fanbase). Sports influencers may also include athletes or sports journalists who are creating paid content for teams, athletes, and other organizations. In addition to covering latest sporting news, many influencers cover athletes exercise regimen, fitness routines or dietary habits.
Brand integrations: Sporting goods, fitness equipment, gyms, athletic apparel, shoes, health food, beverages, restaurants, hotels, airlines, resorts, car service, luggage, jewelry, retail stores, automotive, websites/apps…
Examples: Dude Perfect, Shaun White, Cristiano Ronaldo, Kelly Slater, David Beckham, Ryan Sheckler, Serena Williams, Dwayne Johnson, Roger Federer, Michael Phelps, Brodie Smith, Jay Alvarrez, Travis Pastrana, LeBron James,…
Auto Influencers
Automotive and transportation influencers cover a wide range of topics including latest car models, features, engineering, designs, performance, parts, mods and more. They even partner up with local car dealerships for special offers and other business opportunities. These influencers have all the information about modern cars, vintage cars, off-road vehicles, motorcycles, ATVs, safety tips for drivers, and more. Some influencers also post about auto financing tips, financing calculators, corporate and banks offers, and finance schedules. It helps the audience find cars in their budget without visiting showrooms.
Brand integrations: Automotive, parts, tools, gas stations, motorcycles, boats, convenience stores, casual apparel, shoes, food, beverages, hotels, websites/apps…
Examples: Tim Shmee, @diwd_official, ThatDudeinBlue, The Smoking Tire, Seb Delanney Fr., Krispy, Rob Dahm, Rob Ferretti, Troy Sowers,…
Travel Influencer
Travel influencers are becoming more popular each day. Due to cheap air travel, people are traveling more than ever, and they are always looking for travel tips, advice, and destination guides.
Brand integrations: Hotels, airlines, resorts, car service, restaurants, cafes, food, beverages, apparel, luggage, handbags, wallets, tourism board, retail stores, shopping, cruises, day spa, automotive, websites/apps…
Examples: Murad Osmann, Chris Burkard, Jack Morris, Jennifer Tuffen, Jessica Stein, The Bucket List Family, Louis Cole, Tara Whiteman,…
Pet Influencers
Pet influencers provide great visual content that includes pet owners, animal lovers, animal shelters, and people looking for pets. Pet influencers share tips on keeping pets healthy, pet grooming, pet food, training, travel and boarding. Pet influencers often partner up with brands selling pet care products or services to generate revenue.
Brand integrations: Pet supplies, animal boarding, pet food, home decor, furniture, apparel, household goods, electronics, websites/apps…
Examples: TurboRoo, Harlow and Sage, Tuna, Smoothie the Cat, Waffles the Cat, Doug the Pug, Jiff Pom, Nala Cat, Mr.Dalmatian,…
News Reporters and Journalists
Industry news influencers are updated more frequently to cover latest happenings.
News can be about anything like scientific innovations, technology, marketing, entertainment, politics, religion, and more. Big media outlets have several influencers to create content.
Brand integrations: Websites/apps, software, automotive, robotics, business trends, apparel, electronics, telecommunication, business services, …
Examples: James Altucher, Jill Schlesinger, Marques Brownlee, Gary Vaynerchuk, TechRax, Unbox Therapy, Kara Swisher,…
Comedians
Comedy influencers inspire us through clever short videos, hilarious insights and quick quips that summarize popular topics. 
Brand integrations: Apparel, beverage, food, restaurants, shoes, jewelry, sunglasses, home decor, furniture, electronics, cafes, office suppies, consumer package goods, retail stores, lifestyle products, hotels, tools, websites/apps…
Examples: Whindersson Nunes, El Rubius, Liza Koshy, Juanpa Zurita, Zach King, Roman Atwood, King Bach,…
Influencer Marketing Platform
Connecting with influencers has never been easier. Machine learning matchmaking helps align relevant brand marketers with relevant influencers. It all starts by creating a showcase page for your brand on HOLLYFY. In your page are the key attributes to help you meet your marketing objectives: Overview, Listings & Target Audience. You can also search for entertainment opportunities, ShortList your favorites and get served up recommendations.
In addition to our smart, self-service platform you can also choose concierge service to have a personal assistant reach out to influencers and other entertainment creators not currently on HOLLYFY. We're making influencer marketing, media and entertainment production easier than ever.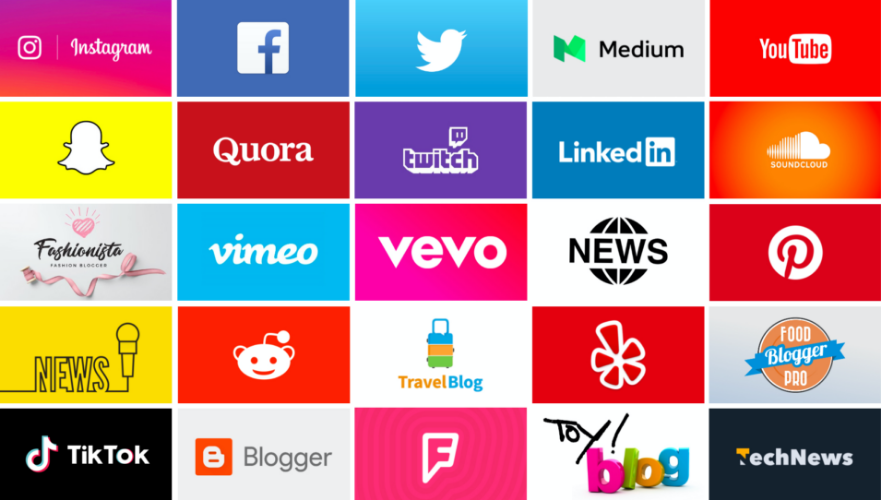 Influencers work with brands. 
Shane Dawson. Tana Mongeau. David Dobrik. Kylie Jenner. PineappleBrat. Jen Selter. Jem Wolfie. Alahna ly. Rachel Bush. Bre Tiesi. 50 cent ig. Baller alert ig. That's influencer marketing.
How 
Influencers

Promote Brands

Influencers Influence Consumers

From featuring products in posts, visiting restaurants, video reviews, and endorsements… influencers increase word-of-mouth and boost sales amongst their viewers. This all starts by creating a simple, yet powerful listing.

Featured posts of a brand or product innovations provide a benefit to followers, brands and influencers alike.

Sharing brand names inside the text of posts is an easy way to gain brand relevance.

Links to ecommerce sales distributors help consumers quickly transact while garnering sales for your brand.

Photos of products with logos provides followers and influencers with visual content and amplifies brand awareness.

Comparing the pros and cons of similar brands helps audience understand the differences.

Audio & visual integration inside a demo video showcases feautres of your product used by a influencers with nuance.
Brand Awareness
with 

social media influencer marketing
Get Matched
Influencers Relevant to your Brand
Machine learning helps align your brand with social media influencers and entertainment productions who want to feature your product, storefront, location, service, etc inside their content. This helps your brand fit seamlessly into their subject matter.
Read about machine learning ›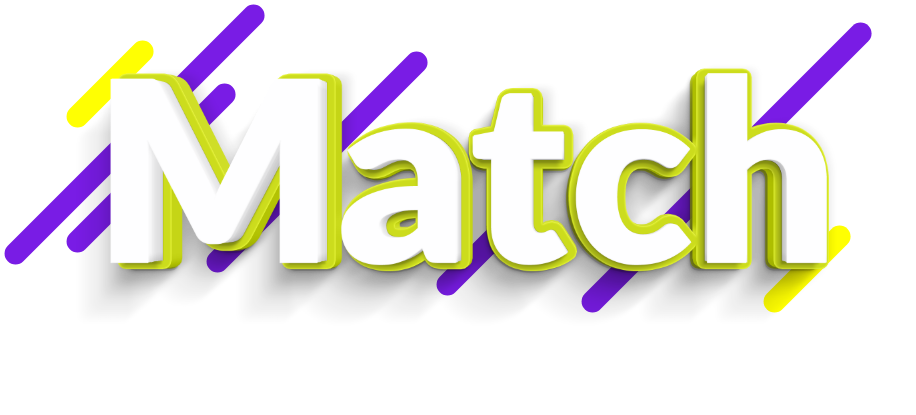 Influencer Marketing Hub
Amplifies Brand Relevance
HOLLYFY is built to be the next-generation influencer marketing and media solutions for companies of all sizes.
Everyone can now find, be found and connect with social media influencers and other entertainment creators who are ready to feature your brand to their attentive audiences. You can get started. It's easy.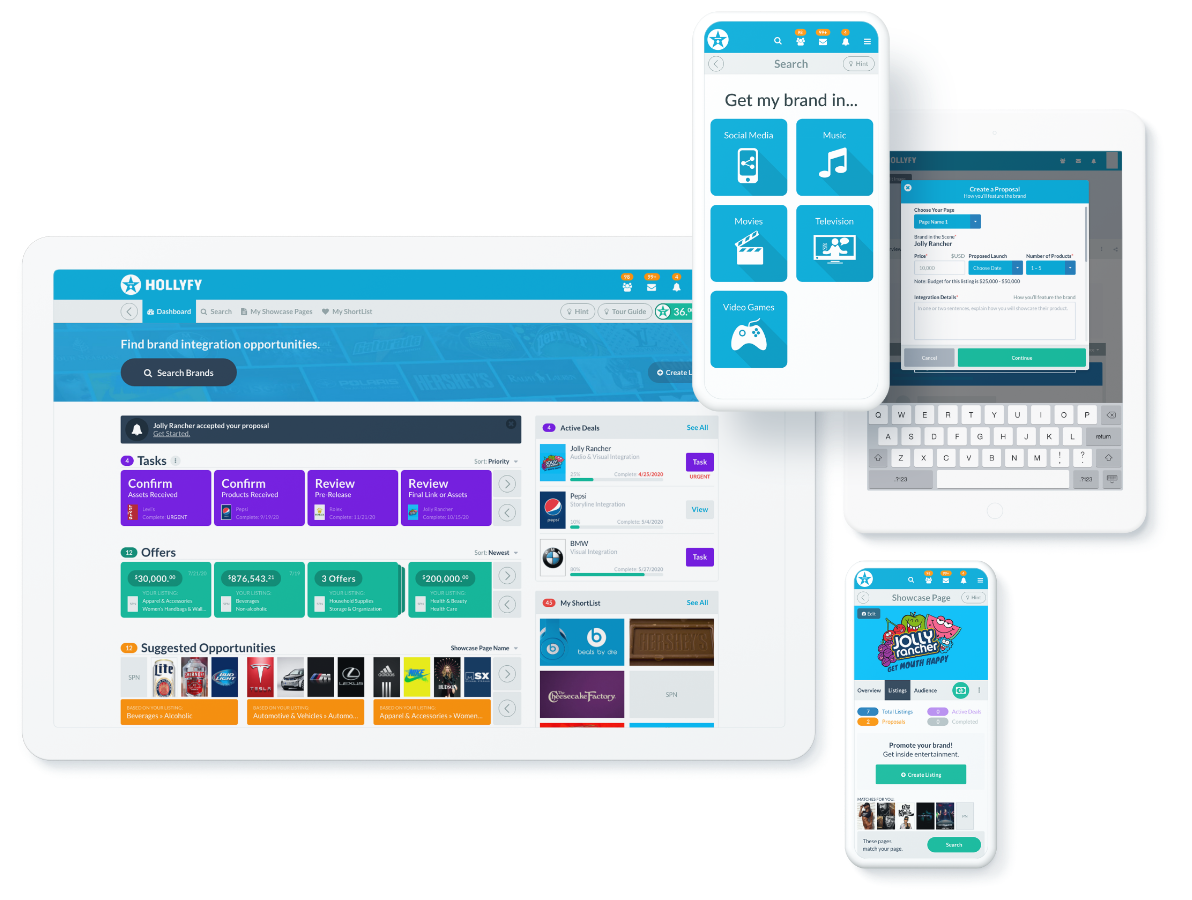 Influencer Marketing Evolvution.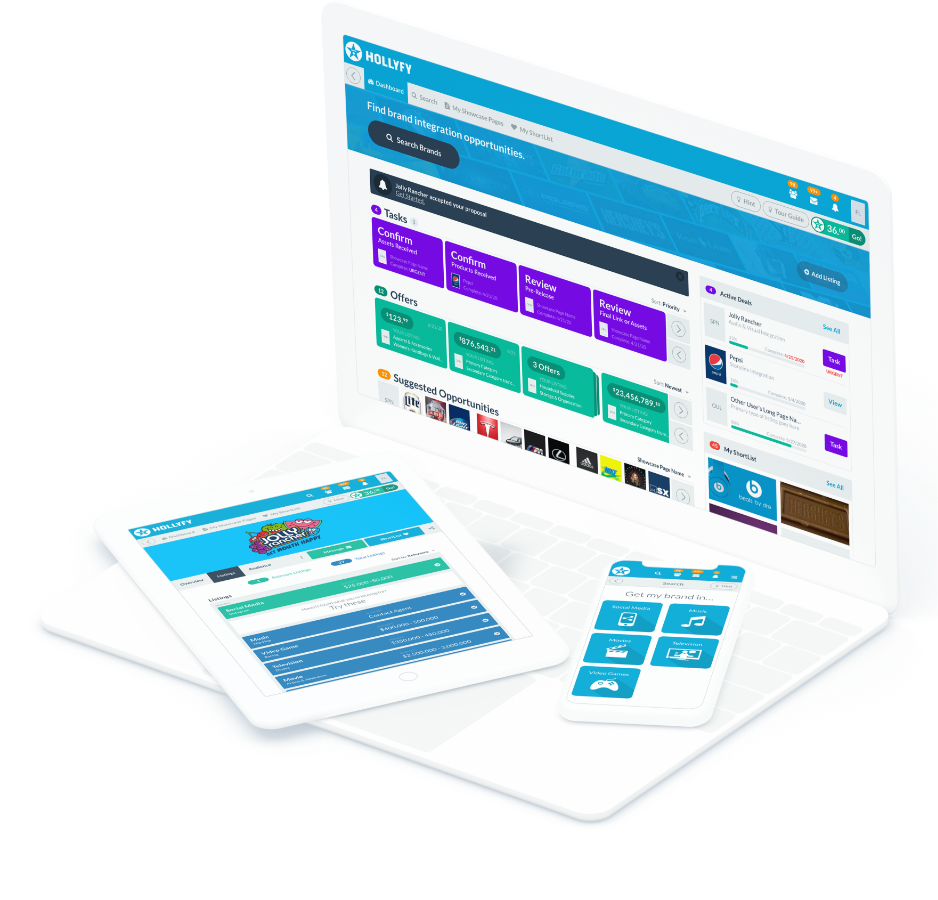 Collaborate with Influencers
Connecting with influencers is easier than ever. Simply follow these helpful hints to make the most out of your HOLLYFY experience.
1) Login weekly to your HOLLYFY account.
2) Keep your listings up-to-date.
3) ShortList (favorite) influencers and entertainment productions.
Access Email Contacts
Search for business email addresses of people working in marketing, advertising, entertainment and media. Over 35 million+
Managed Service
Want us to do the work for you? Get dedicated SMEs (Subject Matter Experts) who will work with you to coordinate brand integrations. Learn More ›
Need assistance?
Have managed service do the work for you.
FAQ
Your questions answered
For more helpful suggestions, best-practices, optimizations, content guidelines, responsibilites and general knowledge...visit our help center.
Who can be an advertiser?
Got a brand name. You're an advertiser.
It's easy to use HOLLYFY for advertising. Simply launch your showcase page with listings.
Apparel, automotive, beverages, restaurants, CPG (consumer package goods), electronics, sporting goods, e-commerce, jewelry and more are just a few of the brands that have already shared on HOLLYFY.
Marketers & advertisers in numerous industry verticals find branded entertainment a net benefit to drive sales.
Budget range on listings?
Budget range is important.
This helps creators map their audience size/demographics to your marketing goals.
The budget and amount you spend on your integration is completely up to you. To help you decide, use audience size, engagement metrics and demographics to rationalize fair pricing. (eg/ demographics + engagement + size = more budget).
Think of it like buying a house.
Understanding basic budget parameters leads to reaching objectives faster.
Cost of doing business?
Startups and new brands; try Basic (free) plan to get familiar.
Managing established brands, multiple brands (or, you're a power user) upgrade to a professional or enterprise account for more features.
Membership settings (in Account Settings).
What about small businesses?
We've helped thousands of small businesses increase brand awareness.
Less complicated and more effective than traditional advertising.
Start by collaborating with influencers who will feature your brand in and drive engagement (to your website/e-commerce, social accounts, Amazon purchases, or storefronts)
If you need help, try our Managed Service program.
What is required?
We ask everyone who uses HOLLYFY for a few pieces of information before they collaborate. This info ensures both parties know who they're working with, and how to contact each other.
Requirements:
• Profile info
• Email
• Showcase Page with Listings
• Agreement to Terms-of-Use
Suggested (recommended)
• Two-factor authentication
• Phone
• Payment methods
• Profile picture
Get brands inside entertainment scenes.
HOLLYFY
MediaTech Collaboration Platform
Influencer Marketing & Product Placement