Branded Entertainment Platform
List your opportunity today.
−
Find listings for most types of brands and entertainment. Create listings today and get matched with partners.
Get Started
LOGIN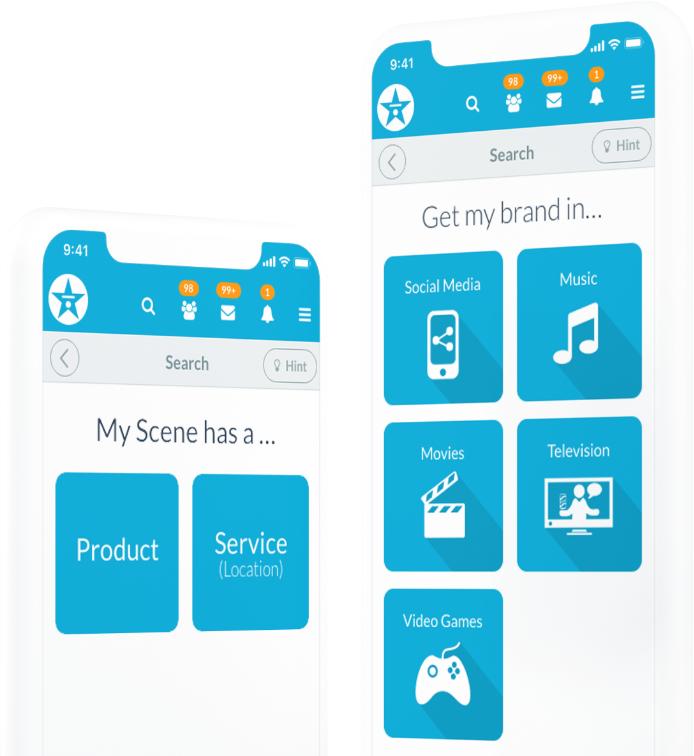 Earn FREE Reward Credits Monthly
Simply login, search and ShortList those you want to collaborate with on branded entertainment. You'll Earn Reward Credits. Use credits to upgrade your account as you choose. Learn More ›
Buy or Sell Brand Integration.
Easy
Entertainment Creators
List your opportunity in seconds. No matter how big or small, you'll be found by brands looking to work with you
Brand Marketers
List entertainment types to feature your brand. It's fast and easy to get inside everything from song lyrics, to influencers, to movies.
Alliance of brands and entertainment ready to help one another.
Already have an account? Login
More listings, 
better opportunities
Who do you want to work with? The more ways you're open to work, the better your chances of getting noticed. So, go for it. Potential partners search by category, so the more categories you're in, the better. For example, if you're open to getting your brand into action films and comedy films, make sure you create a listing for each, to make sure both types of filmmakers can find you.
"

Designed to leverage its data-driven software and act as a matchmaker between brand marketers and what HOLLYFY refers to as entertainment providers. Those "providers" can be anyone from musicians, social media influencers, movie productions or any type of major celebrity.

"
"

Groundbreaking platform that can really disrupt and change the way talent, celebrities and influencers can connect with brands.

"
"

HOLLYFY effectively connects digital content and entertainment with organically fitting partnerships.

"



Search Brands.
Search Entertainment.
Get Your Brand Featured in Music Videos
Hip-Hop
Explore a variety of Hip-Hop artists. 
EDM
Explore electronic dance music artists. 
Folk & Americana
Explore folk & Americana artists.
Pop
Explore a variety of pop artists.
Get a Beverage Brand to Fund Production
Soda
Explore soda brands. 
Beer
Explore beer brands. 
Sports Drinks
Explore sports drink brands.
Spirits
Explore spirits and liquor brands.
Connect Your Brand with Influencers
Celebrities
Explore celebrity talent and actors. 
YouTubers
Explore YouTube influencers. 
Instagrammers
Explore Instagram influencers.
Bloggers
Explore bloggers from travel to fashion.
Get Apparel & Accessories to Fund Production
Men's Clothing
Explore clothing brands for men. 
Women's Clothing
Explore clothing brands for women. 
Shoes
Explore shoe brands.
Jewelry
Explore jewelry and accessory brands.
Get Your Brand Featured in TV Shows
Streaming
Explore on-demand productions. 
Cable
Explore cable productions. 
Broadcast
Explore broadcast productions. 
Lifestyle
Explore lifestyle productions. 
Get Automotive Brands to Fund Production
Electric  Vehicles
Explore electric vehicle brands. 
Sports Cars
Explore sports car brands. 
Motorcycles
Explore motorcycle brands. 
Trucks
Explore SUV and pickup truck brands. 
Get Your Brand Featured in Video Games:
Racing Games
Get your brand in racing games. 
Shooter Games
Get your brand in shooter games. 
Simulation
Get your brand in simulation games. 
Role-Playing
Get your brand in role-playing games. 
Matching
Entertainment & Brands
Entertainment Creators
From bloggers to blockbuster movies, discover how easy it can be to fund production and marketing expenses with brand integration from advertisers. All while retaining equity.
Brand Marketers
From Etsy shops to Aston Martin, increase brand awareness by leveraging the attentive audiences of entertainment creators with brand integration inside scenes of their productions.
Monetize any object or dialogue 
in a scene, storyboard, lyric or social post.
Almost anything featured on-screen can have monetary or in-kind value. From storyline brand integrations to signage, HOLLYFY makes it easier than ever for content creators and brand advertisers to work together.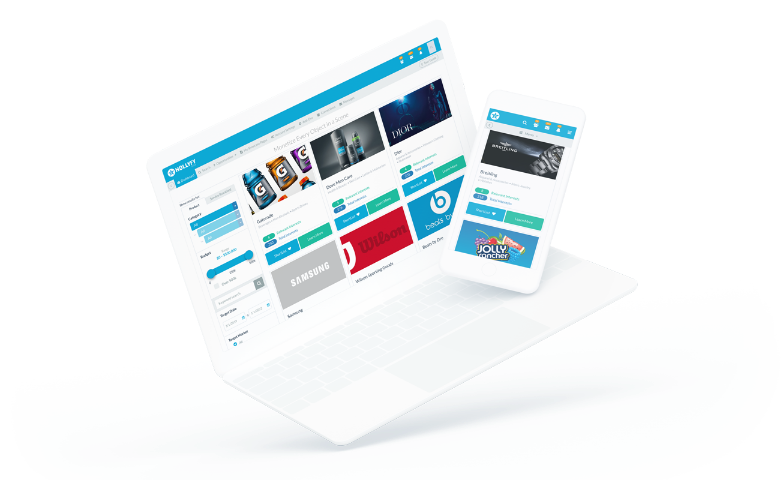 Amplify
Marketing Strategy
Increasing brand awareness with an attentive audience has never been easier. Amplify brand relevance in a fragmented media landscape by integrating directly into entertainment productions: music videos, influencer posts, streaming TV episodes, video games, blockbuster movies and even blog articles.
Audience Attention
Word-of-Mouth multiplier
Paramount to attracting new consumers and maintaining brand relevancy in a fragmented traditional advertising ecosystem, the new paradigm of efficacy for brand marketers is audience attention. Brand integration inside entertainment represents a new era where marketing, entertainment and technology merge.
Entertainment Creators
Fund your productions with brand integrations while retaining equity.
Pricing Plans
Free basic plan. Pay only for upgrades, add-ons, services and other features you want.
Brands & Creators. HOLLYFY machine learning matches opportunities in entertainment productions with interest from relevant brands. The more detailed your listings, audience and Showcase Page…the better the results.  
Create an account for FREE
All rights reserved. All brand names and logos are the property of their respective owners, are used for identification purposes only, and do not imply affiliation product endorsement.
Global Advertising Media Spending
$757 billion
by 2021*