Brands & Creators of ANY size.
Buy or Sell brand integrations
Make your Brand Famous
All-in-One Collaboration Platform for influencer marketing and product placement. Marketers of all sizes can now build valuable brands through the power of content creator partnerships.
MediaTech meets FinTech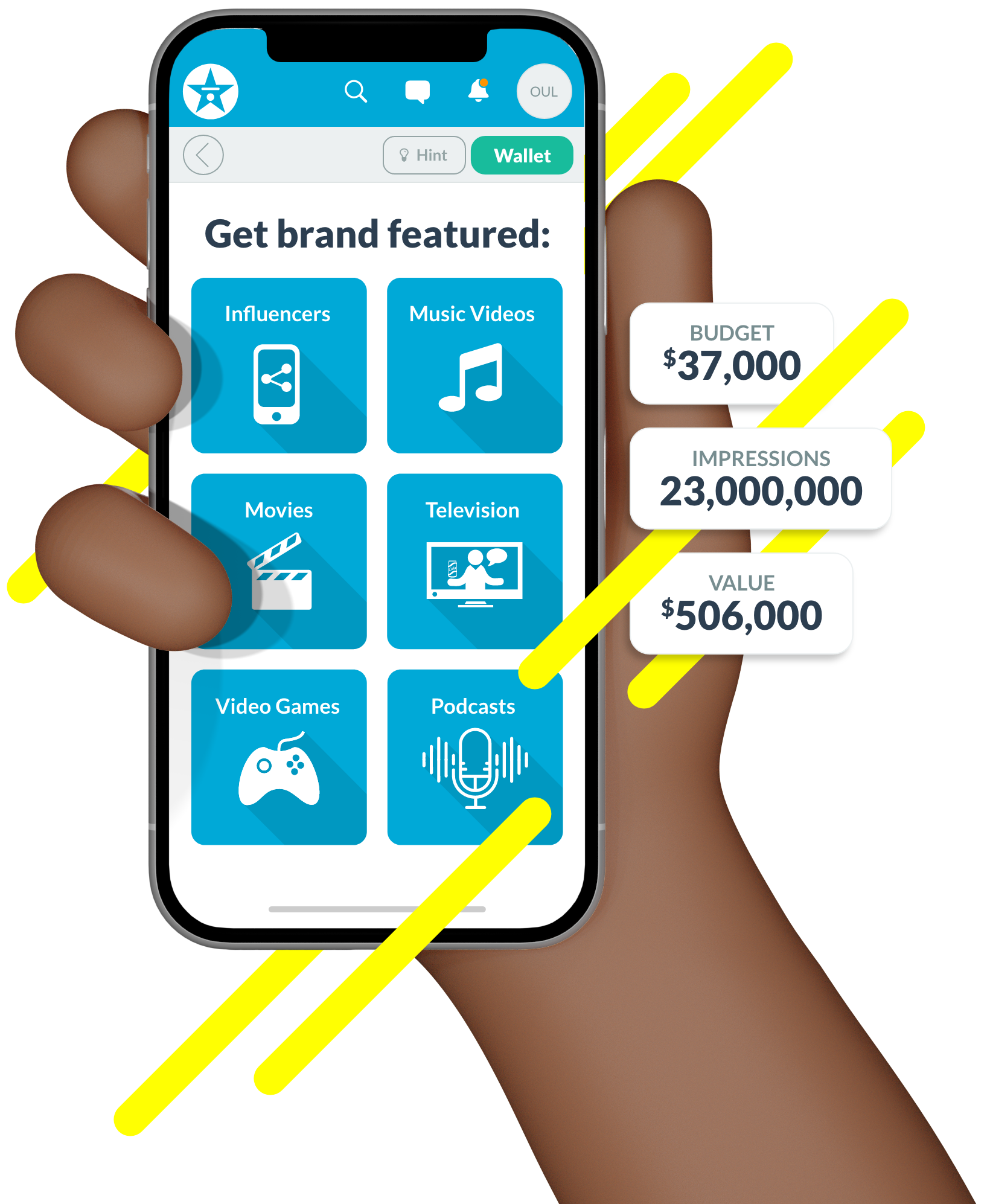 All-in-One Collaboration Tool for Advertisers & Content Creators
SMBs to Enterprise Companies. Influencers to Studios. Small or Large.
🚀  Trusted by over 38k+ customers  🎉

92% of consumers trust influencer marketing over traditional advertising according to Nielsen's trust index.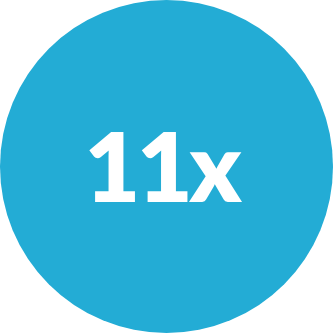 Research shows that influencer marketing generates 11 times better ROI compared to all other digital marketing channels.
60% of marketers in the US, UK and Germany say that influencer marketing provided a better ROI for their marketing dollars.
The HOLLYFY Difference
We democratize & decentralize the media industry.
Easier than Traditional Advertising 
Brand awareness and relevance in a fragmented advertising ecosystem has made traditional advertising less effective. Get your brand featured inside scenes to attentive audiences.
Simple Process & Pricing
We believe best-in-class marketing should be transparent at every step. With our clear pricing and process, know exactly what you're getting from the start. 
More Impactful than Interuptive Ads
How do you get people talking about your brand? Simple. Get multiple influencers, musicians and entertainment creators to talk about your brand…the rest will follow.
Save Time, Money & Resources
You don't have time for cold-calls & dead-ends. We've streamlined deals for you. Teams can onboard themselves through seamless workflows, saving time… and money.
Make your Brand a Star!
Our platform is built for sharing ideas, promoting brands, funding content, making magical moments, & highlighting new features. Next-Gen marketing solution for brand perception.
MediaTech meets FinTech
End-to-End platform that scales with you.
We help you stay relevant at every stage of growth.
Increase sales with increased awareness
Collaborate with more content creators
Control your messaging the way you want
Attract more customers with brand integrations
How Brands of All Sizes Become Famous
Get your brand featured in entertainment scenes.
Influencers
Influencers promote your brand to their social media followers quickly and easily.
Learn More
➞
Music Videos
Brand mentions in song lyrics or viewed in music videos for massive brand impressions.
Learn More
➞
TV Shows
Be an insider, not an outsider. TV viewers pay attention to their favorite shows, even when they skip ads.
Learn More
➞
Movies
Brands become a star in feature length movies, indy films, blockbusters, comedy, and more.
Learn More
➞
Video Games
Game creators can get your brand in their upcoming release to millions of gamers.
Learn More
➞
Power of Persuasion
Marketing efficacy in your hands.
Product placement can directly influence a person's implicit attitudes about a product and identification with a brand.
$23 billion business and growing about 14% each year. At the same time, marketers decrease their spending on traditional advertising.
LACOSTE: two minutes of screen time in THE SUICIDE SQUAD (70 million view to date) est. advertising value of $2.4 million dollars.
Small Companies, Beat Behemoths
Marketing has always leveraged entertainment to influence minds, control brand perception, or share innovative features about products and services. It's a synergistic business model. Previously, only available to mega corporations and elites, we're decentralizing and democratizing the model. Now, it's available to brands and creators of ALL SIZES. Sharing is caring. Power to the people.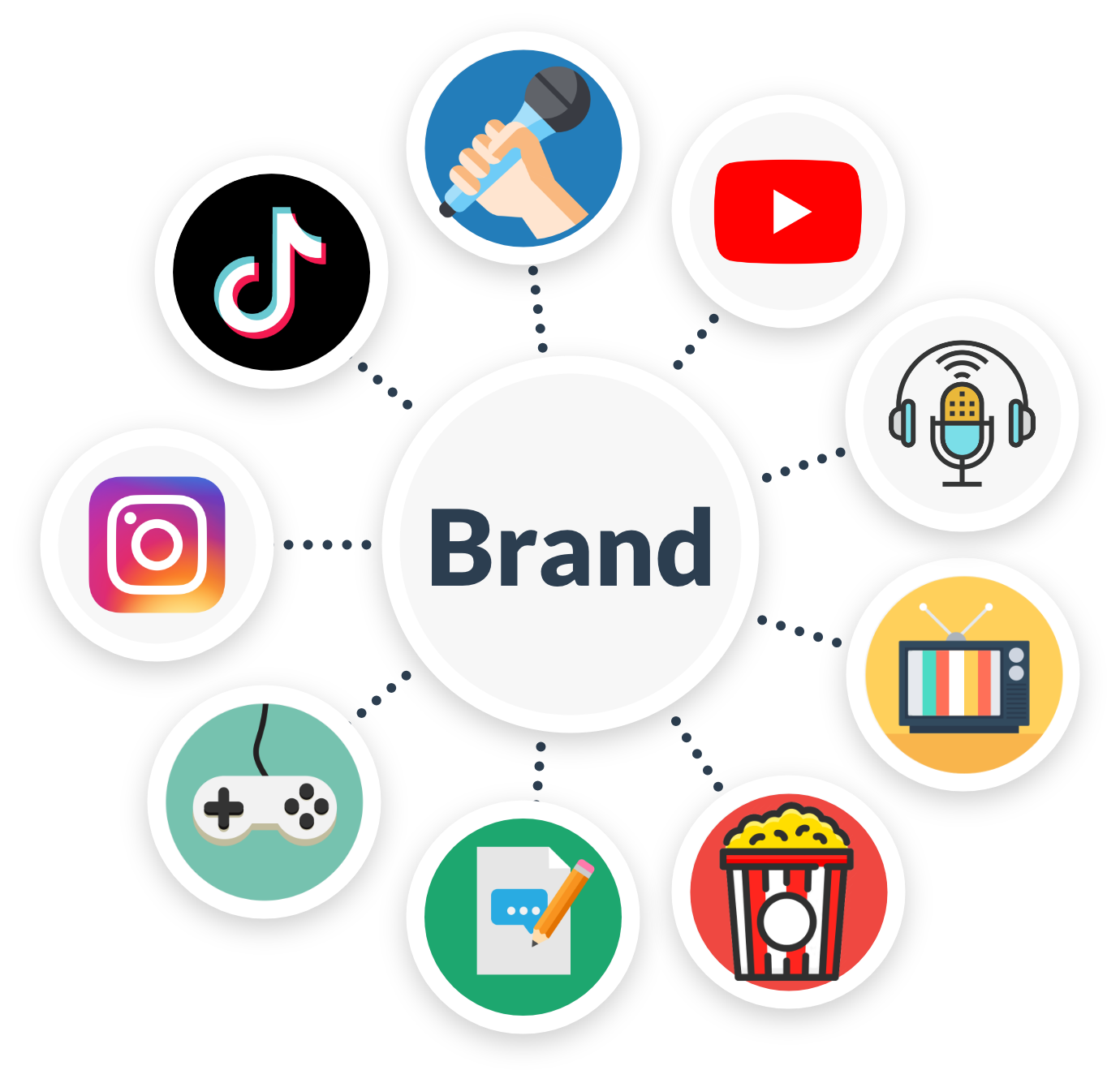 How to Get Started
Easy-to-Use Influencer Marketing & Product Placement Platform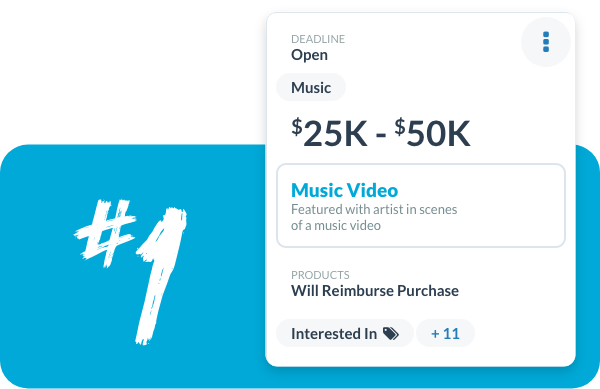 Launch a Page w/ Listings
Pages perform the work for you.
Get matched with relevant partners.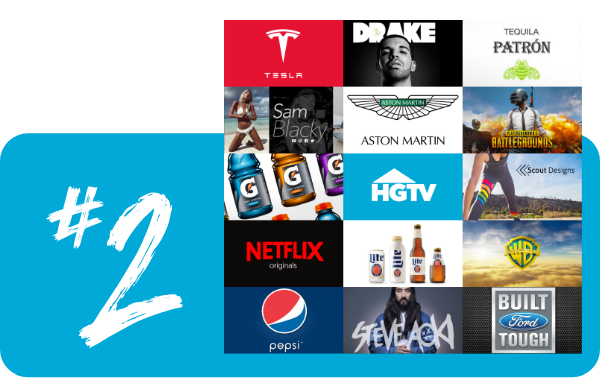 Search
Make (or receive) offers relevant to your listings, audience and objectives.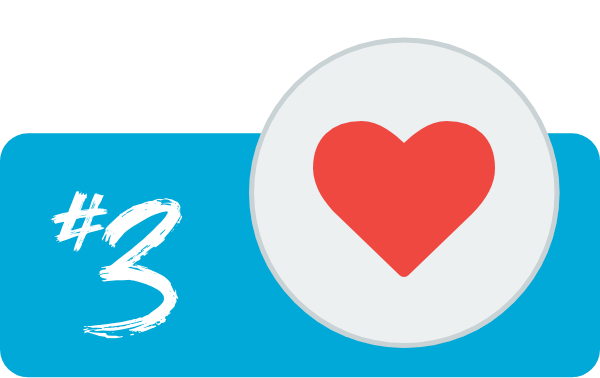 ShortList
Save your favorites for later or reach out now with an offer.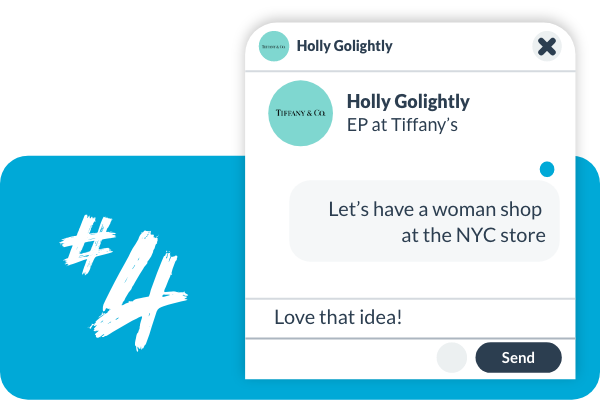 Collaborate
Discuss details, demographics, prices, deadlines, and more.
Too busy to search and make connections on your own?
Managed service. Dedicated support teams find opportunities for you. We work with your budget to find the right product placement & influencers for your brand, from influencers to music videos to TV shows and movies.
All-in-One Collaboration Platform
Source deals, manage tasks, collaborate, increase revenue.
I'm a Brand Marketer
Reach attentive audiences.
I'm an Entertainment Creator
Offset production costs.
HOLLYFY
MediaTech Collaboration Platform
Influencer Marketing & Product Placement