Artificial intelligence in media, marketing, and entertainment.
Machine learning for advertising and production
Artificial intelligence is more than simply a robot programmed to do mundane tasks. In fact, marketers and entertainment productions are beginning to see AI as extensions of their core business, ultimately contributing to their goals and long-term success. As media, marketing, and entertainment production evolve; machine learning is helping them collaborate and work more efficiently while leveraging each other's business models in new and exciting ways.
How AI is changing Media and Entertainment?
Artificial intelligence (AI) promises to transform the media and entertainment business – impacting everything from content creation, to the audience experience, to the financing of entertainment production. Machine learning will influence nearly all parts of the media value chain, helping content creators increase revenue, helping producers to manage the production pipeline, helping marketers to work directly with productions, and helping the viewing audience find the content and brands that match their lifestyle.
Entertainment productions can leverage artificial intelligence throughout their production pipeline to automate operations, drive decision-making and customize funding solutions using brand integrations. The ability to source relevant brand advertisers who align with content already in a scene is just one way machine learning can alter the funding paradigm of media and entertainment.  Many more deep learning paradigms are on the horizon.
Media companies can also use AI to strengthen their predictive capabilities. AI tools can be used to predict demand and adjust resources (in on-demand cloud models) or to predict possible disruptions in the content supply chain (such as a content suppliers failing to meet a deadline). These use cases could bring sizable savings to many media companies and improve efficiency.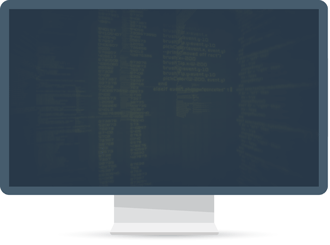 Evolution of Marketing and Advertising
Brand marketers and advertising agencies are beginning to optimize their toolsets with artificial intelligence solutions to attain higher purchase intent, increase brand consideration, and improve advertising efficacy. Read more about the future of advertising here. What once was relatively a blanket approach to advertising has evolved considerably from the bygone days of :30 second commercial breaks and legacy print adverts.
Machine learning models provide marketers the ability to integrate their brand (product, service or location) directly into upcoming entertainment productions. Thereby, bypassing the costs & time associated with the the traditional advertising model. Ultimately, helping to elevate brand awareness with an attentive audience directly in the storyline of the content creation. This often provides a marketing multiplier to other advertising initiatives.
Improve the marketing pipeline.
Sequencing machine learning models can improve the ROI of advertising to achieve the desired outcomes of an organization. By applying specified target audience demographics, designated media budget, and soft variables like 'prominence' marketers can further improve the key results that align with their intent. AI matrices, matching, ranking, and recommendation models can help brands effectively reach their target market via integration directly into a myriad of entertainment productions.
Assess Marketing Budgets.
A myriad of factors go into assessing the cost of marketing budgets: complex advertising options, agency overhead, production costs, fees and fleeting media expenses can be amalgamated into multiple threads. Furthermore, comparing aforementioned budgets with brand integration budgets and associated outcomes of each can help marketers assess higher marketing ROI (also known as RoAS – Return on Ad Spend). As models access more data they are able to train themselves overtime to predict and shift allocations towards ever evolving consideration sets.
Evolution of Entertainment Production
Entertainment production and financing models are finding new ways to fund production and marketing expenses. As the viewing audience shifts away from linear programming (thus negating the efficacy of traditional interruptive adverts) productions are seeking new ways to access capital and media budgets.  One of the untapped areas they are finding is in the area of branded entertainment (brand integrations) and how modern machine learning models are able to align existing objects, dialogue, signage and storyline brand integrations with relevant brand advertisers.
Sourcing relevant brand advertisers has long been a pain point for many productions seeking to integrate brands into their scripts, scenes and storylines since the days of James Bond, E.T. the Extra Terrestrial and even Harold and Kumar. What once was a time-consuming task often involving months of labor for a single brand integration can be managed by algorithms in a tenth of the time while simultaneously aligning brand integrations from other scenes. This allows productions to exponentially access more funding and marketing opportunities in less time.
Fusion of Brands & Entertainment
As brand marketing and entertainment converge, a holistic synergy emerges which provides a myriad of benefits to all parties.
Viewing audience is no longer relegated to spend their time sitting through commercial breaks.

Entertainment productions are able to add realism to scenes with actual brands, products, signage, locations…while simultaneously generating revenue from these brand integrations.

Brand marketers are able to get brand awareness in front of an attentive audience and get their brand viewed in perpetuity rather than relegate their media budgets to fleeting time slots.

Everyone Wins!
Read more about Branded Entertainment here.
Start Collaborating with Content Creators
HOLLYFY
Collaboration Platform
Influencer Marketing & Product Placement