Product Placement in Movies
Buy (or Sell) brand integrations in upcoming movies.
Brand Marketer
Marketing Dept, CMO, Advertising Agency, Media Buyer…
Learn More ›
Filmmaker
Production Company, Producer, Props, Writer, Director…
Learn More ›
20 Product Placements in Movies
From Aston Martin to White Castle. Product placement in movies drives revenue.
James Bond 007
Aston Martin
Top Gun
Ray Ban Sunglasses
Breakfast at Tiffany's
Tiffany's Jewelry
E.T. The Extra-Terrestrial
Reese's Pieces Candy
Army of Thieves
Frauscher Boats
Fight Club
Oliver Peoples
Extraction
Casio G-Shock Watch
The Gentlemen
Lonsdale Tracksuits
Avengers: Endgame
Audi E-Tron
Cast Away
Wilson Sporting Goods
Harold & Kumar go to 
White Castle
Caddyshack
Wilson Golf Bag
The Italian Job
Mini Cooper
Risky Business
Ray Ban Wayfarers
Transformers
Chevy Camaro
Everybody's Doing It
SMBs to Enterpise Companies. Influencers to Studios. Small or Large.
I'm a Brand Marketer
How to work with movie creators
I'm a Filmmaker
Offset Production Costs.
Getting Started is Easy
Simple steps for your marketing or entertainment production.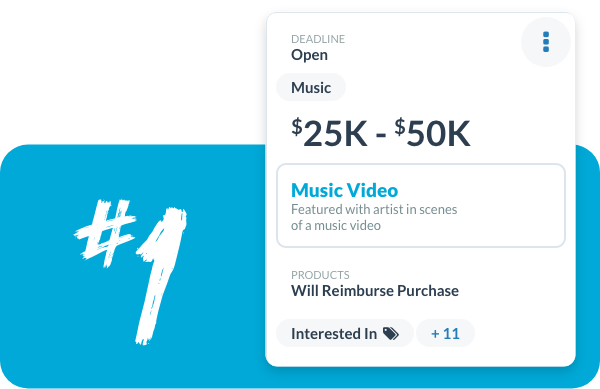 Launch a Page w/ Listings
Pages perform the work for you.
Get matched with relevant partners.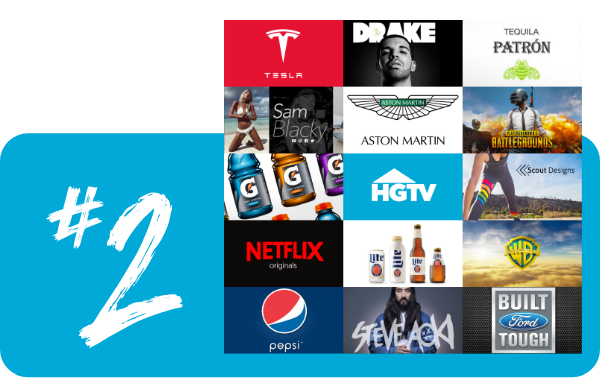 Search
Make (or receive) offers relevant to your listings, audience and objectives.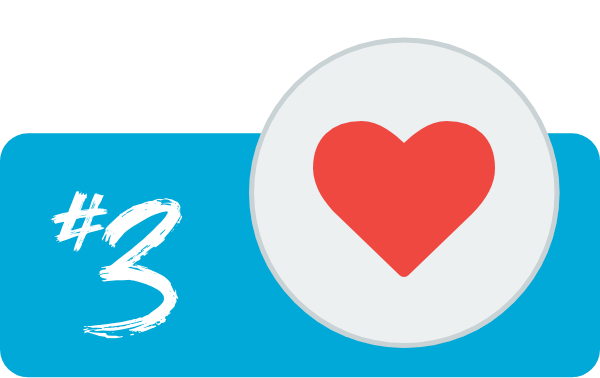 ShortList
Save your favorites for later or reach out now with an offer.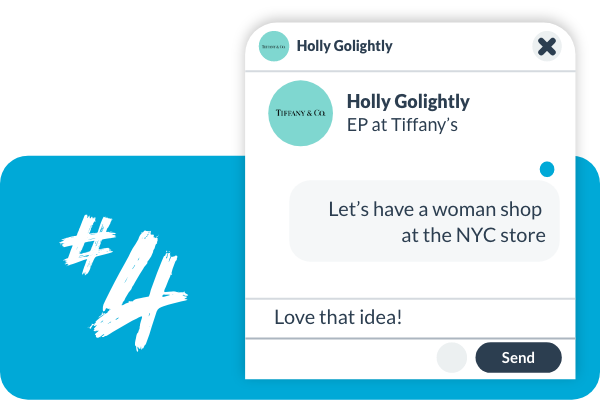 Collaborate
Discuss details, demographics, prices, deadlines, and more.
HOLLYFY
MediaTech Collaboration Platform
Influencer Marketing & Product Placement