Future of Marketing is Branded Entertainment
Evolution of marketing, media & fintech.
Contextual brand integrations reach engaged audiences while simultaneously elevating brand perception and purchase intent. Once only available to mega-marketers, we've decentralized the industry.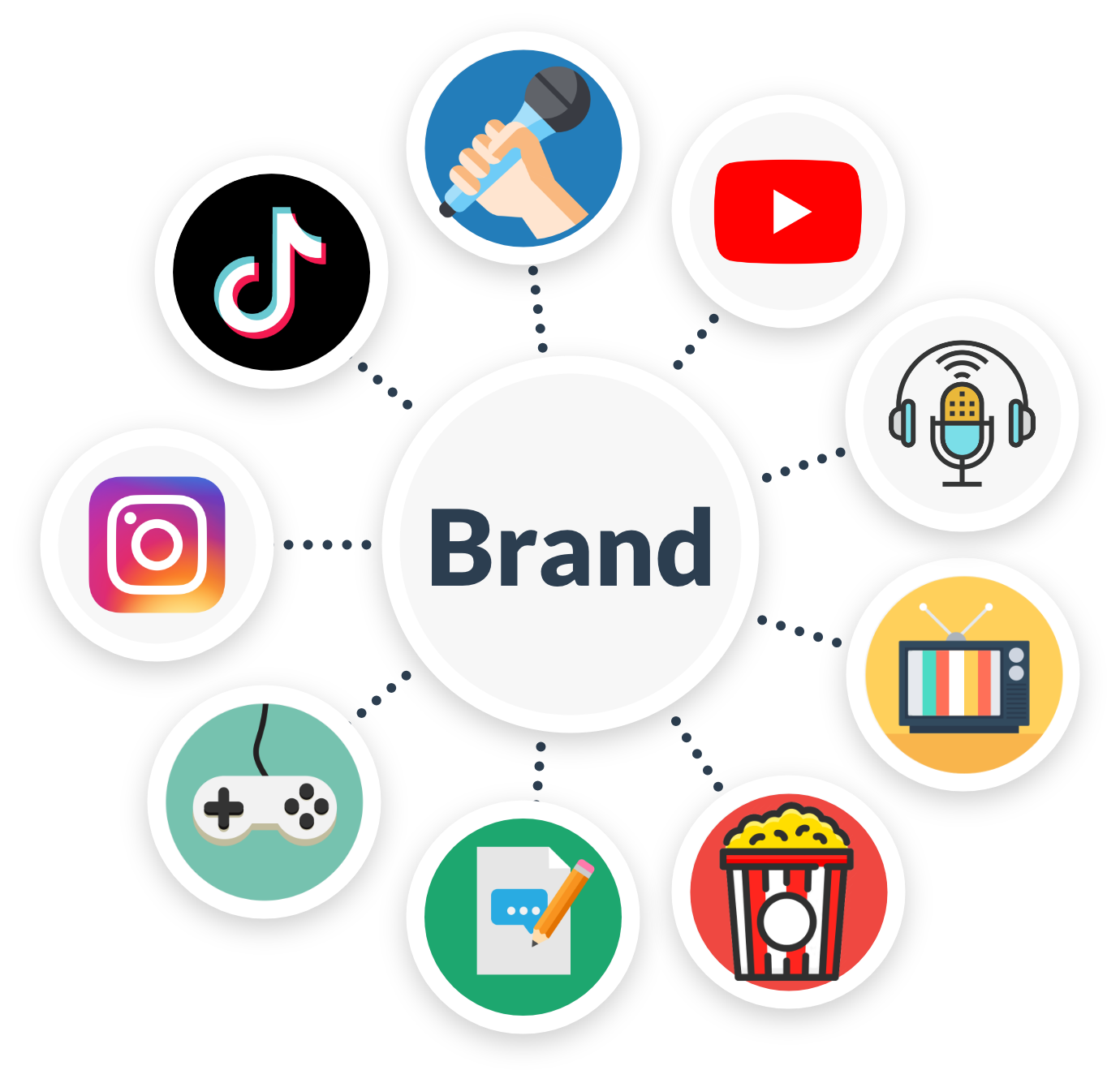 Future of Marketing Technology
World has dramatically changed in recent years! That's certainly an understatement. Technology is changing marketing and advertising at a staggering rate. Many brands, especially smaller ones, are finding it difficult to keep up with new tools of marketing automation, artificial intelligence or even the ever-expanding realm of branded entertainment. There's also never been a more exciting time to be in marketing. These new technologies, trends, and consumer behaviors are transforming the industry at breakneck speed, creating exponential opportunities for those who are able to keep up — or better still, leap ahead of the curve.
Harness the influence of entertainment with brand integrations. 
Entertainment has always influenced the types of apparel worn, vehicles purchased, electronics favored, beverages enjoyed, hotels  visited, food eaten, home decor desired and even the products we buy as gifts for our family.
Collaborate with Content Creators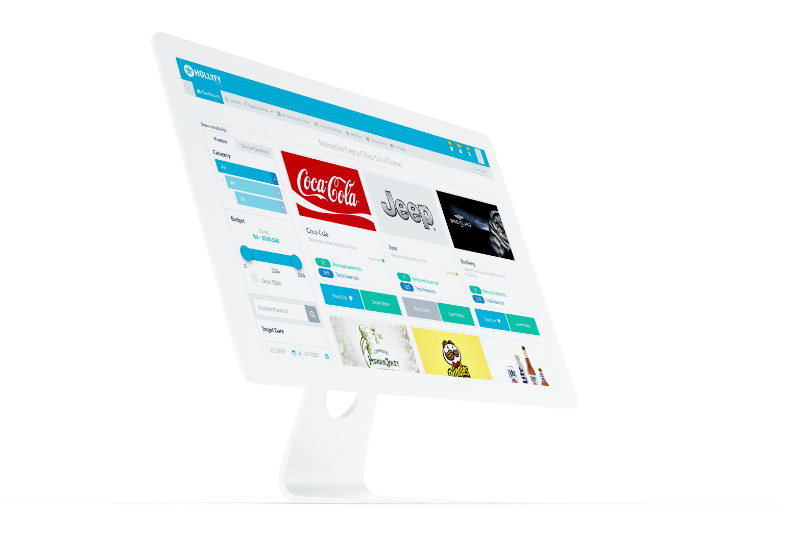 Why Be an Outsider
When You Can Be an Insider
Make your brand part of the storyline so nothing can come between you and your audience. Brand integrations in music videos, influencer content, TV shows, movies, video games, and metaverse content generate word-of-mouth in perpetuity. They're more effective in driving recall, affinity and purchase intent than legacy adverts.
Next-Gen Marketing Solutions
Set your budget range
Choose how much a brand integration is worth for your brand awareness. Need help? We have tools and services to help you meet your advertising objectives.
Pay low fees
Our payment processing is fast, efficient and cost-effective. Transparent pricing models charge nominal transaction fees. 
Negotiate on your terms
Get matched based on your Showcase page and theirs. We provide helpful tools, payment processing and easy-to-use negotiation features.
Managed Service
Hire specialists to manage your advertising objectives. Tell us your goals, timeline, and target market... we'll implement the solutions.
FAQ
Your questions answered
For more helpful suggestions, best-practices, optimizations, content guidelines, responsibilites and general knowledge...visit our help center.
Do the work for me
HOLLYFY's managed service works with you to engage with content creators, coordinate integrations, report on status, achieve positive results.
We can even reach out to content creators on your behalf; freeing up time for you to work on other initiatives.
Specialists make the process easy!
What's a 'Budget Range'?
Budget range is important.
This helps creators map their audience size/demographics to your marketing goals.
The budget and amount you spend on your integration is completely up to you. To help you decide, use audience size, engagement metrics and demographics to rationalize fair pricing. (eg/ demographics + engagement + size = more budget).
Think of it like buying a house.
Understanding basic budget parameters leads to reaching objectives faster.
Choose a plan
Signing up for HOLLYFY is easy.
Basic plan (free): startups, entry brands... 
Professional plan: Mid-size brands, SMBs, regional ad agencies,...
Enterprise plan: National/International brands, large ad agencies, Fortune 500 companies, managing multiple brands,...
Helping small businesses
We've helped thousands of small businesses increase brand awareness.
Less complicated and more effective than traditional advertising.
Start by collaborating with influencers who will feature your brand in and drive engagement (to your website/e-commerce, social accounts, Amazon purchases, or storefronts)
If you need help, try our Managed Service plan.
Small Business promo codes:
Email smb@hollyfy.com, subject line: SMB promo codes to receive discount codes
What is required?
Got a brand name. You're an advertiser.
Apparel, automotive, beverages, restaurants, CPG (consumer package goods), electronics, sporting goods, e-commerce, jewelry and many, many more... are just a few of the brands that have already shared on HOLLYFY.
Marketers & advertisers in numerous industry verticals find branded entertainment a net benefit to drive sales.
We ask everyone who uses HOLLYFY for a few pieces of information before they collaborate. This info ensures both parties know who they're working with, and how to contact each other.
Requirements:
• Create an account (professional profile info)
• Showcase Page with Listings
• Agreement to Terms-of-Service
Suggested (recommended)
• Two-factor authentication
• Phone
• Payment methods
• Images (header, thumbnail)
Next-Gen Marketing
Reach Attentive Audiences
Built by industry professionals with intricate insider knowledge of media, marketing, behavioral patterns, entertainment production, lifecycles, sales funnels, and more. You'll discover new, effective ways to market your brand and boost public perception at scale.
HOLLYFY
Collaboration Platform
Influencer Marketing & Product Placement