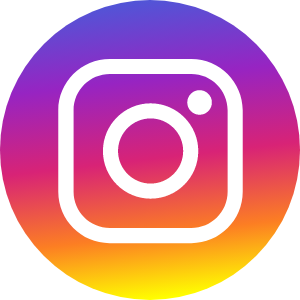 Instagram Influencer Marketing
Collaborate with Instagram Influencers.
For Advertisers
Collaborate with Instagram influencers.
Learn More ›
For Influencers
Fund content creation with brand integrations.
Learn More ›
How Does Influencer Marketing Work on Instagram?
Instagram influencer marketing campaigns revolve around influencers making and sharing photos/videos that will in some way promote a brand and make it appealing to their followers. The more entertaining the photos/videos, the better they resonate with the audience.
Why Brands Should Use Instagram?
Massive engagement. If your audience is between 20-45, it makes sense to direct the majority of your social marketing efforts into your Instagram presence. Their ability to recommend content based is impressive to say the least.
Instagram is constantly making changes and evolving its algorithm or rather a combination of algorithms, processes, and classifiers that work to personalize the individual user experience. Which means the Feed algorithm works differently from the Explore page algorithm. And, the Explore page uses a different algorithm from Reels. All this is tailored to how users interact with different parts of the app. 
Selecting the Right Influencers for Your Brand
Success on Instagram involves working with influencers whose followers match your target market. Influencers who appeal to and influence the behavior of your target customers. Always remember, relevance is more important than reach. Don't merely opt for Instagram influencers with the most massive followings – go for those with the most suitable audiences for your goals.
Once you've selected suitable influencers, you will need to contact them and form a partnership. Some are easier to work with than others. You'll want to ensure that any deal is acceptable to your influencers. Most want to know if there is something in it for them, and if the collaboration helps their followers.
The absolute worst mistake on Instagram, however, would be to post anything resembling a traditional advertisement. Don't give your influencers an advert to share. Give your influencers the flexibility to share your brand/product to their fans in a way that feels authentic. An influencers' followers will instantly know if the photos/videos promoting your brand are made in a different style to the influencer's usual content, and they are likely to react badly.
Making a Brief for Instagram Influencers
Don't restrict them too much — the best Instagram influencers have their own style, and by stifling that, sponsored content won't resonate with their audience. Instead, go for overarching themes — share the campaign's main goal and the message you want them to convey. But, ask them to interpret this how they see fit.
Get permission to reshare — explicitly state that your brand has the right to repurpose their content for marketing across Instagram and other platforms for a specified time frame (eg/ 6 months).
Specify your deliverables — do you want just one photo/video? Are you sending or reimbursing the products? Be clear about your expectations.
For a more in-depth look at Instagram influencer resources, check out our Influencer Marketing Resources here.
Getting started with Influencer Marketing on Instagram
Kick off a hashtag challenge attached to your brand. The end goal is to get as many Instagram users involved by sharing photos/videos using your hashtag. To get the ball rolling, bring on 50+ influencers who all post their own photo/video, with your hashtag, on the first day of your campaign. This will give it an excellent chance of going viral — far more than if you'd just posted one video and crossed your fingers.
HOLLYFY helps brands unlock instant branded content from talented and influential creators who already use and love their products.
HOLLYFY
Collaboration Platform
Influencer Marketing & Product Placement