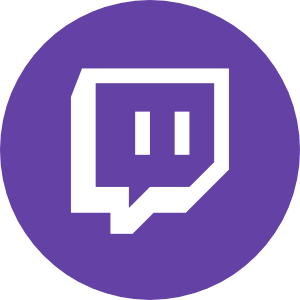 Twitch Influencer Marketing
Collaborate with Twitch Influencers.
For Advertisers
Collaborate with Twitch influencers.
Learn More ›
For Influencers
Fund content creation with brand integrations.
Learn More ›
How Does Influencer Marketing on Twitch?
Twitch influencer marketing campaigns are centered around influencers making, sharing, and livestreaming videos that will in some way promote a brand and make it appealing to their subscribers and casual viewers. The more entertaining the videos, the better they resonate with the audience. Unlike YouTube, Twitch videos are generally interactive.
Why Brands Should Use Twitch?
Twitch has an expansive reach. An estimated 2.1 billion YouTube users worldwide. If your audience is over 25, it makes sense to direct a good portion of your social marketing efforts into your YouTube presence. This large amount of engagement is closely related to the recommendation engine of YouTube's algorithm and how it boosts influencers with well defined forms of content.
YouTube gave more insight into its algorithm and how its recommendations system works. Above all, YouTube wants viewers to enjoy the videos and stay on the platform as long as possible.
We know that two apparent factors have a significant impact:
Metadata connected to a video for search query terms. Metadata includes things like the video's title, description, and keywords

Performance-to-date. What types of reaction have there been to the video – likes, comments, watch times, etc.
Other factors include:
Type of content a viewer regularly watches (and the types that he/she rarely watch). If somebody spends 95% of their YouTube time watching music videos, the algorithm will predominantly serve them other music videos

Length of time watching a particular video; do most people view it to the end, or do they drop out after only a couple of seconds

Speed at which a video becomes popular (or not). There is probably some leeway when a video is first uploaded to give it time to gain a reputation

How often the uploading channel creates a new video

Session time that people spend on YouTube

Any negative feedback
While users expect to see quick content on TikTok, YouTube goes deeper. Lean into scripted or themed content with YouTube influencers.
Selecting the Right Influencers for Your Brand
The key to success on Twitch is working with influencers whose subscribers match your target market. Influencers who appeal to and influence the behavior of your target customers. Always remember, relevance is more important than reach. Don't merely opt for Twitch influencers with the most massive subscribers – go for those with the most suitable audiences for your goals.
Once you've selected suitable influencers, you will need to contact them and form a partnership. Some are easier to work with than others. You'll want to ensure that any deal is acceptable to your influencers. Most want to know if there is something in it for them, and if the collaboration helps their audience.
Don't give your influencers a verbatim script. A core feature of Twitch influencer marketing involves engaging streamers with compelling content in an interactive format. Give your influencers enough flexibility to tell your story to their fans in a way that feels authentic. An influencers' followers/subscribers will instantly know if the stream promoting your products are produced in a different style to the influencer's usual streams, and they are likely to react badly.
Making a Brief for Twitch Influencers
Don't restrict them too much — the best Twitch streamers have their own voice, and by stifling that, sponsored content won't resonate with their audience. Instead, go for overarching themes — share the campaign's main goal and the message you want them to convey. But, ask them to interpret this how they see fit.
Get permission to re-share — explicitly state that your brand has the right to repurpose their content for marketing across Twitch and other platforms for a specified time frame (eg/ 6 months).
Specify your deliverables — do you want just one video? Is the stream going to involve a game, an IRL chat, a review, music, commentary, or a tutorial? Be clear about your expectations.
For a more in-depth look at Twitch influencer resources, check out our Influencer Marketing Resources here.
Getting started with Influencer Marketing on Twitch
Kick off a hashtag challenge attached to your brand. The end goal is to get as many Twitch users involved by sharing videos using your hashtag. To get the ball rolling, bring on 50+ influencers who all post their own video, with your hashtag, on the first day of your campaign. This will give it an excellent chance of going viral — far more than if you'd just posted one video and crossed your fingers.
HOLLYFY helps brands unlock instant branded content from talented and influential creators who already use and love their products.
HOLLYFY
Collaboration Platform
Influencer Marketing & Product Placement