Help Center
Frequently Asked Questions
How do matches work?
Matches are served up based on machine learning algorithms that analyze your needs and match them with an appropriate partner. With more detail, your matches become more efficient.
Several elements contribute to your matches:
Listings
What you're looking for (eg/ restaurant or indie music), type of integration, price or budget, description, timing, and more.

Target audience


Where is your audience located, size, demographics.


Page categorization


Type of product, service or location brand. Type of entertainment, genre, format, etc.

Special Sauce


Ever evolving machine learning and artificial intelligence.
Secret: We're currently testing algorithms that give increased performance based on how many people you invite, how many connections you have, and how often you use HOLLYFY.
Where do I find matches?
Find matches in your notifications menu.
Also, your dashboard and search are automated to recommend relevant matches based on the content of your showcase page. Adjust your showcase page listing, categorization and target audience to improve matches.
How do I improve my matches?
Matches can be improved in a number of ways. Most involve the type of detail you provide and your frequency on HOLLYFY.
Tips to improve matches:
Login frequently.
Each day you login new matches can be generated (depending on how much detail is on your showcase page)
Keep an accurate Target Audience.
Update the demographics, size and location of your target audience of your showcase page to be as precise as possible. Be honest. Keep it accurate and your probability increases. Factually incorrect data may be surfaced by AI and reprimanded.
Listing details.
Each listing has the opportunity to provide a match. Detailed listings provide more accurate matches. Type of brand/entertainment you're looking for, type of integration you desire, price/budget range…all these factors adjust the algorithms accordingly.
Page details.
Your showcase page also helps matches. Proper categorization, description, and links help align you with more relevant matches.
Make connections.
When you are matched, connect and start messaging. Also, search out new connections and invite connections to HOLLYFY.
ShortList your favorites.
Similar to your connections, ShortListing your favorite pages and listings provide both the owner of that page/listing a subtle acknowledgement of interest and the software an acknowledgement of your interest.
Our artificial intelligence is constantly evolving. Keep checking in for more opportunities.
Search. Make connections. ShortList your favorites. Negotiate deals.
How do notifications work?
Notifications are served up based on a variety of actions either you or someone interested in you has done.
In addition to matchmaking the content of your showcase page, notifications will show changes made to your account and who ShortListed your listing or page.
Where do I find notifications?
Notifications can be accessed from the global navigation at the top of the screen. Find the bell icon.
Need Help?
Still can't find what you're looking for?
We can help.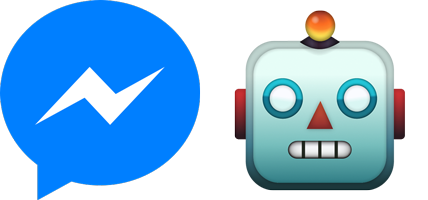 Need Help?
Use HOLLYFY helpbot.
Have questions? Need help getting started? Want to know how HOLLYFY works? Find answers to many common questions using our chatbot on Messenger powered by ChatFuel.