Used by studios, directors, screenwriters and movie producers. Blockbusters, drama, action/adventure, comedy, thrillers, documentary, indies, sci-fi and more…
Collaborate with Advertisers!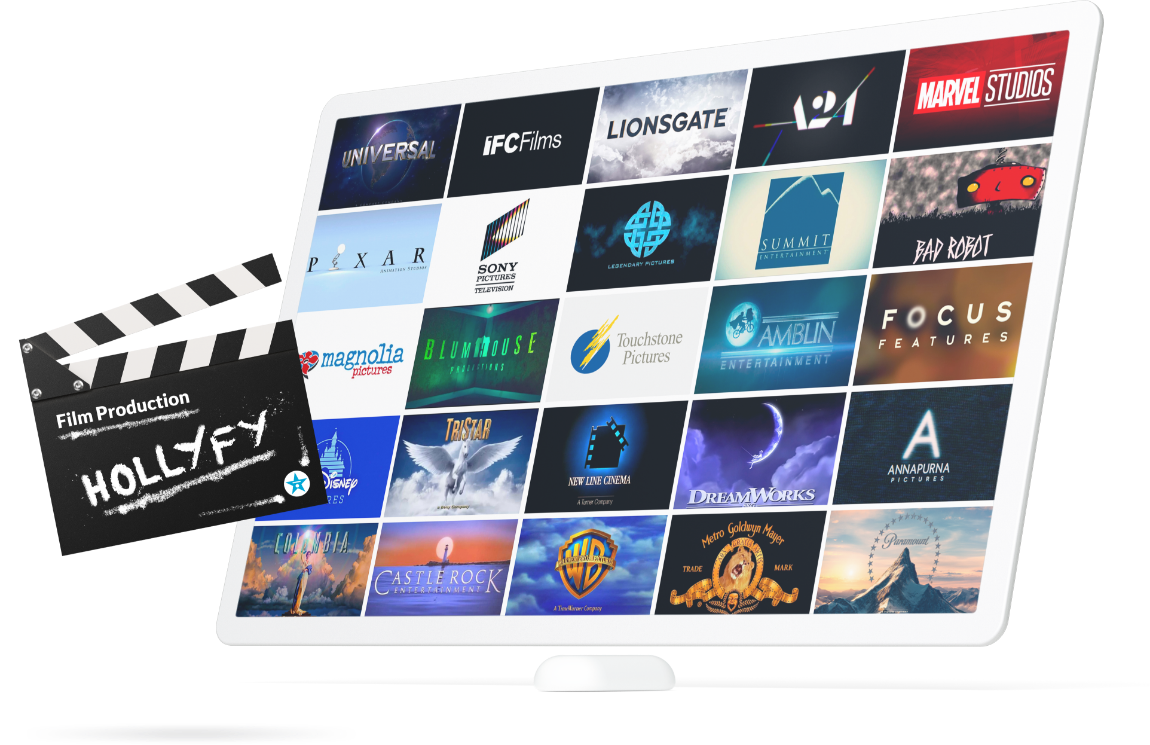 Monetize any Object, Location or Dialogue
with Movie Brand Integrations.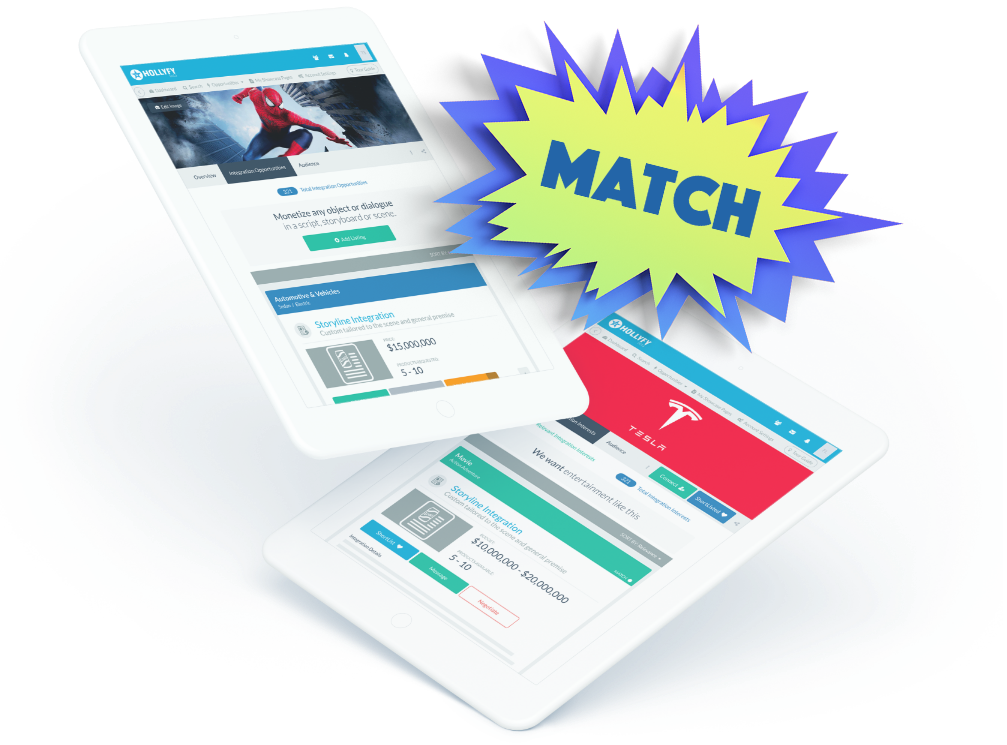 Get Matched
with Relevant Brand Advertisers
Machine learning helps map the types of products, locations, and other brands in your movie scenes with relevant brand advertisers who can fit seamlessly into your existing storyline.
Almost any brand visible or mentioned on-screen in an upcoming movie.
Possibilities are endless. If there's a product or logo in a movie scene or character dialogue, and your audience aligns with the advertiser's audience, it probably has value.
Choose Your Genre 
After signing up, simply choose the genre of your upcoming movie.
Audience Size Matters
Audience size, location and demographics matter to advertisers.
More Listings, More Matches
Matches are served based on the quality of your listings, page details and audience details.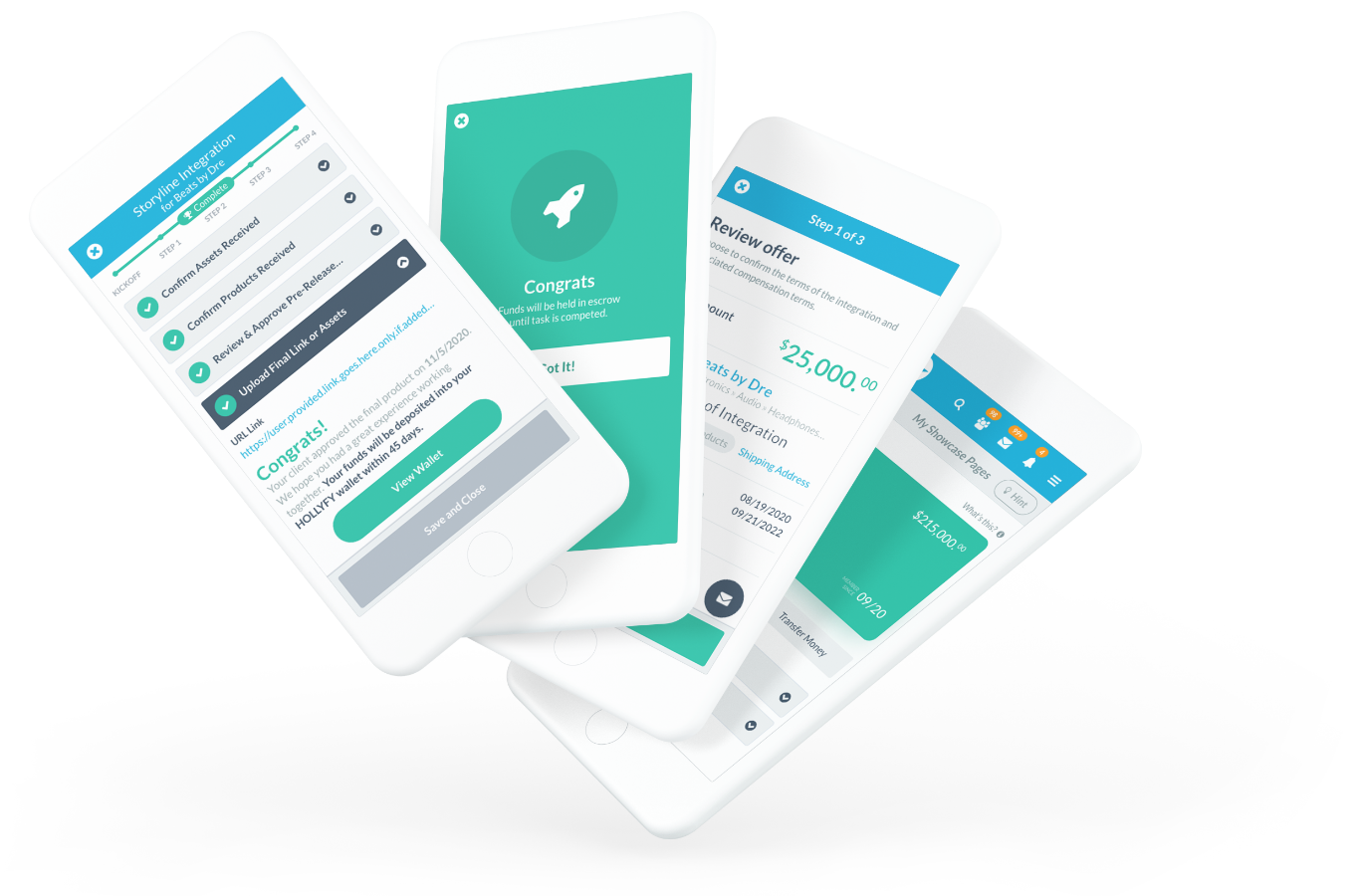 Charge What You Want
You always get to pick your price. Need help? We have tools and services to help you match demand in your market.
Pay Low Fees
We only charge for upgrades, add-ons and nominal transaction fees to process smart contracts.
Get Paid on Your Terms
Once you agree on the deal, we provide helpful tools, payment processing and task completion features.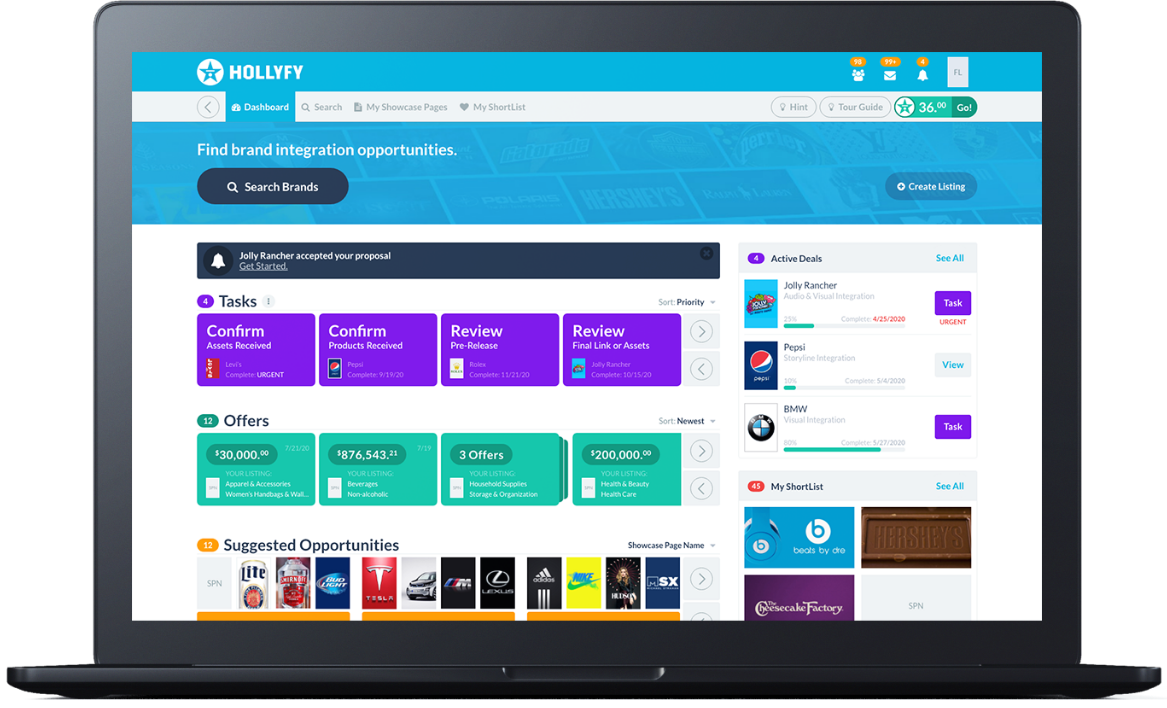 Funding Movie Production is Easy
Connecting with advertisers is easier than ever. Simply follow these helpful hints to make the most out of your HOLLYFY experience.
1) Login weekly to your HOLLYFY account.
2) Keep your listings up-to-date.
3) ShortList (favorite) brands that interest you.
Add-Ons
Helpful tools designed to achieve your objectives. Additional listings, page creation, page management, proposals, and more.
Full Service
Want us to do the work for you? Get dedicated SMEs (Subject Matter Experts) who will work with you to manage media budgets. Learn More ›
Want More?
Simply add what you need.
Convenient Communication 
If you want to ask questions, negotiate terms or set expectations before working with an advertiser, you can communicate with them in advance using our secure messaging tool.
Your Production, Your Rules
To help set expectations upfront, you can let advertisers know of certain topics, narratives or subjects you won't do. For example, you may not like smoking and won't endorse tobacco.
Integration Requirements
You can require that every advertiser provide verification to HOLLYFY before working with you. You'll also have the opportunity to review integrations in advance or add extra controls over who you want to work with.
Your questions answered
For more helpful suggestions, best-practices, optimizations, content guidelines, responsibilities and general knowledge...visit our help center.
Who can be a HOLLYFY creator?
It's easy to become a HOLLYFY creator in most areas, and it's free to create an account. Blockbusters, comedies, dramas, thrillers, documentaries, horror and action adventure films are just a few who have shared on HOLLYFY.
How should I choose my listing's price?
The price you charge for your integration listing is completely up to you. To help you decide, you can use your audience size, audience engagement and audience demographics to justify your pricing. (eg/ more attentive viewers = higher the price).
How much does it cost to list my movie?
Signing up for HOLLYFY and listing your movie is FREE.
Add-on features, upgrades and transaction fees help us cover the cost of running of the business.
Can HOLLYFY help me with setting prices?
HOLLYFY's concierge service works with you to set your prices for optimal results. Simply add the service to any page after signing in.
You're always responsible for your price, so concierge service makes suggestions, and you can adjust prices any time.
What is required of advertisers before reserving the brand integration?
We ask everyone who uses HOLLYFY for a few pieces of information before they earn verification status. Advertisers are recommended to have this info filled out before they can make an offer. This info helps make sure you know who to expect, and how to contact the advertiser.
HOLLYFY's requirements for verification include:
• Full name
• Email address
• Confirmed phone number
• LinkedIn verification
• Agreement to terms of use
• Payment information
Advertisers are expected, but not required, to have a verified account. You may also require advertisers to provide verification before reserving the brand integration.